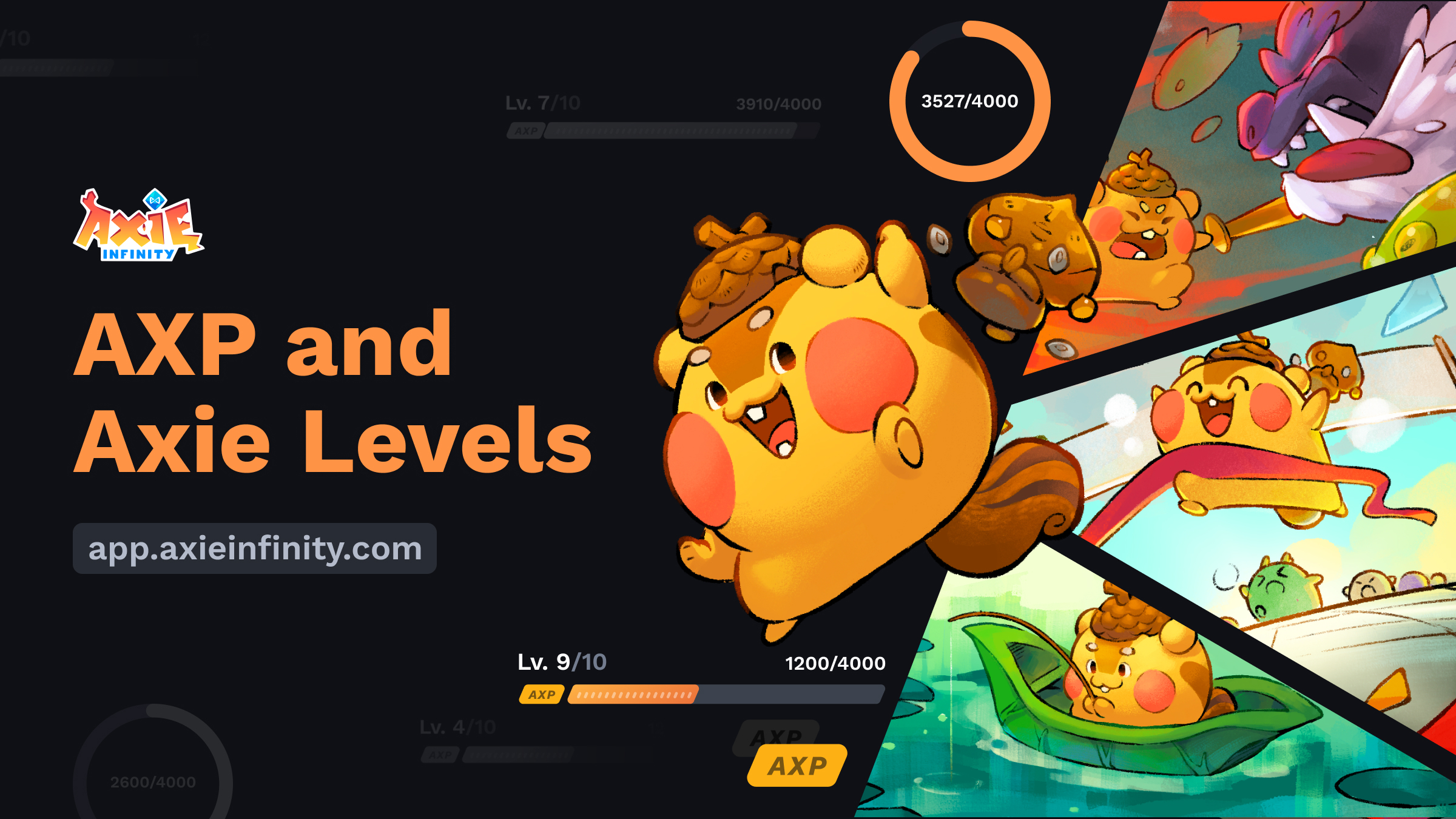 Axie Experience Point [AXP], is an off-chain token that is gained by axies through gameplay and other various axie experiences. Initially, AXP can only be gained in Origins, but it will be available in other Axie Infinity games such as Homeland, DoLL, Raylights, and more in the future.
Levels are on-chain numbers that are mapped to each Axie, while ascension is a level-up mechanism where users will need to submit an on-chain transaction for Axie to achieve level 10, 20, 30, and so on.
Gaining AXP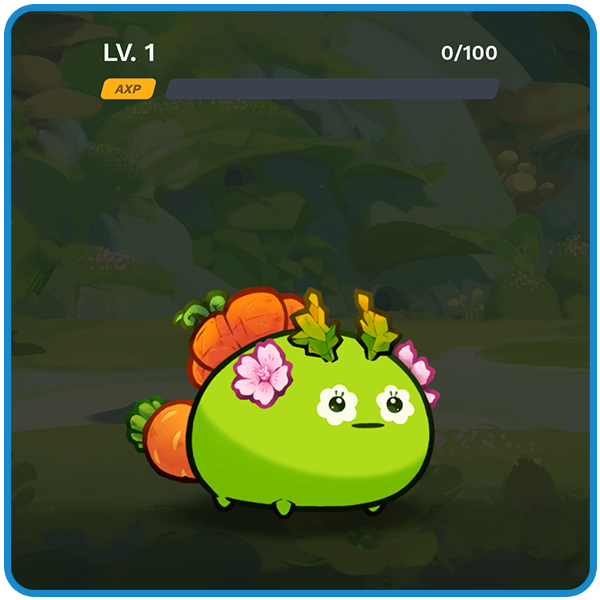 Trainers can help their axies gain AXP by playing with them through various axie experiences such as Axie Infinity: Origins. It starts as an off-chain number, and only a limited amount of AXP can be gained by each axie per day.
All axies start with a daily AXP cap of 2,000 AXP. As your axie's level increases, the daily AXP cap also increases.
This means that you must use your Axie and win battles in Origins daily in order for you to gain enough AXP to ascend your axies. Once your axie reaches a certain level and number of ascensions, you may even be able to upgrade their parts in the future. As long as you have Stamina, your axies will get AXP from winning matches in Ranked mode.
Your axies will get 150 AXP for each win from Ranked matches [with Stamina] in the Arena.
The AXP you can gain from Origins is capped at 4500 AXP per day for each axie.
Note: Banned axies cannot gain AXP.
Ascension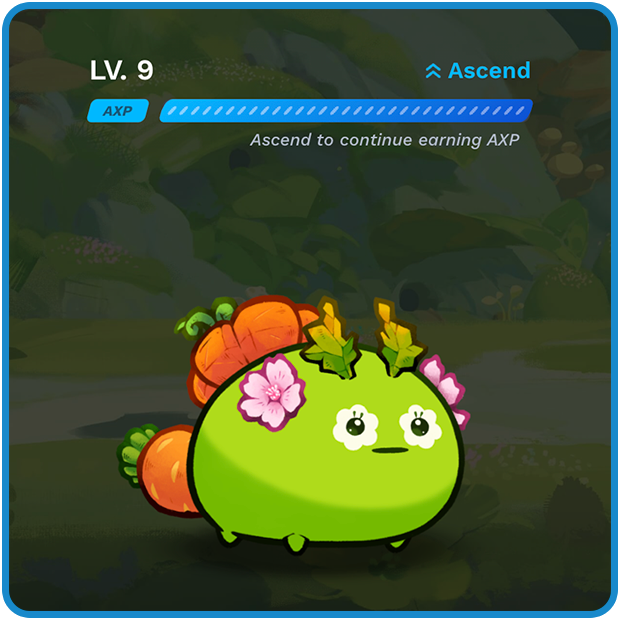 When your axies reach a certain amount of AXP, they will get an increase in their level, which is an on-chain attribute that is added to your axies. As AXP gain is off-chain, you will need to perform a transaction to sync your Axie's level on-chain at every 10 levels through a process called Ascension.
For every 10 levels worth of AXP that your axie gains, you must ascend your axie before they'll be able to gain further AXP and levels. The Ascension process involves submitting an on-chain transaction, which syncs your axie's on-chain level attribute to their current level.
Note: In the initial launch, you can only ascend your axie three times. This means that it will no longer gain any more AXP after it gets to Level 30, and cannot be ascended further until higher levels of ascension are unlocked.
How to Ascend an Axie
1. Once the axie is ready for ascension, on the axie's details page, click the Ascend button.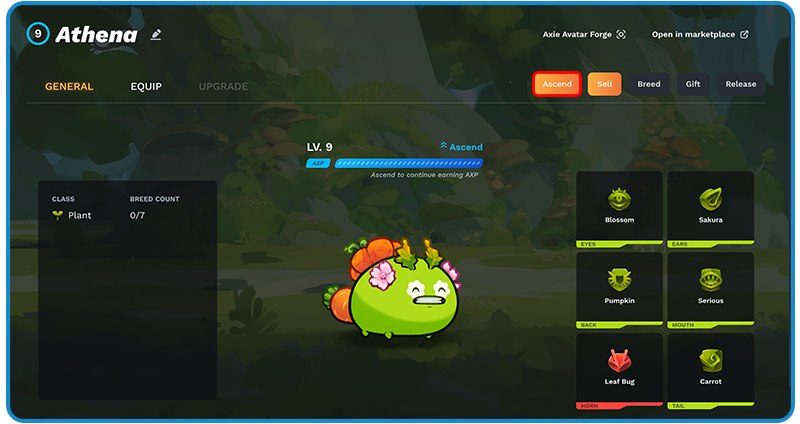 2. Click on Ascend axie, then confirm the transaction on your Ronin wallet.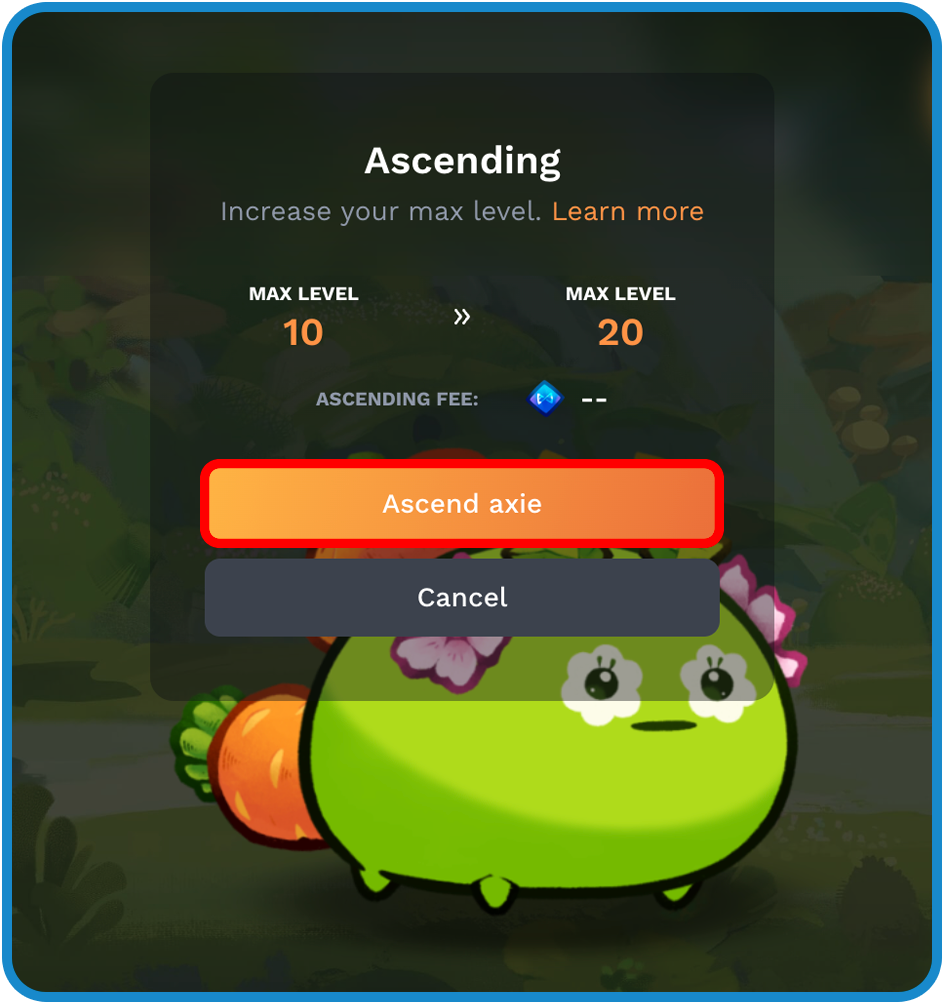 3. You'll then see your axie at their new level and with their new level cap.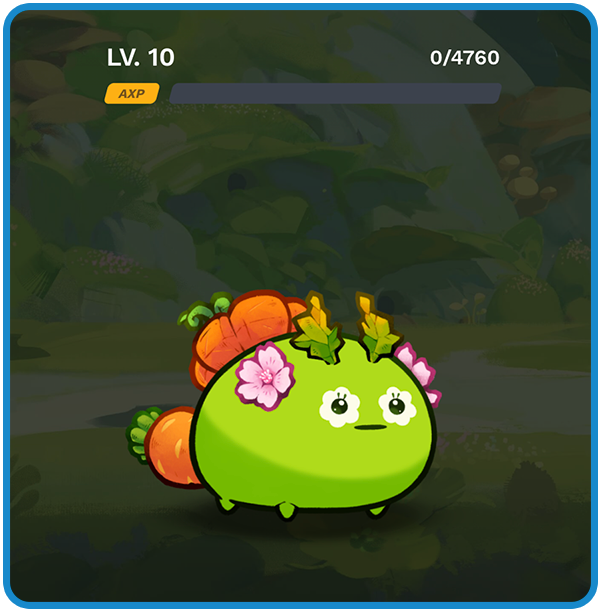 Legacy EXP

Experience Points gained by some axies from older axie experiences will be converted to AXP in the new system. The Experience Points will be converted at a 1:1 ratio, which means these axies will get 100% of their old Experience Points as AXP. Legacy EXP is capped at 35,156 EXP, which is equal to a max of 35,156 AXP when converted.
The legacy EXP would automatically be converted to AXP, so you'll have an advantage in being first to level up and ascend your axies.