Marketplace
You can purchase any Axie Infinity NFT asset from our Marketplace. These assets can be purchased with any ERC-20 token that is supported on the Ronin Network.
Tokens Used to Buy Assets
You can use the following tokens to purchase assets from the marketplace:
Our team has integrated Katana, the Ronin Dex, with the marketplace to make this possible. If you wish to pay in SLP, you can select that option from the drop-down menu, and the marketplace will prompt you to swap from SLP to WETH automatically.
Step 1: Select your desired token.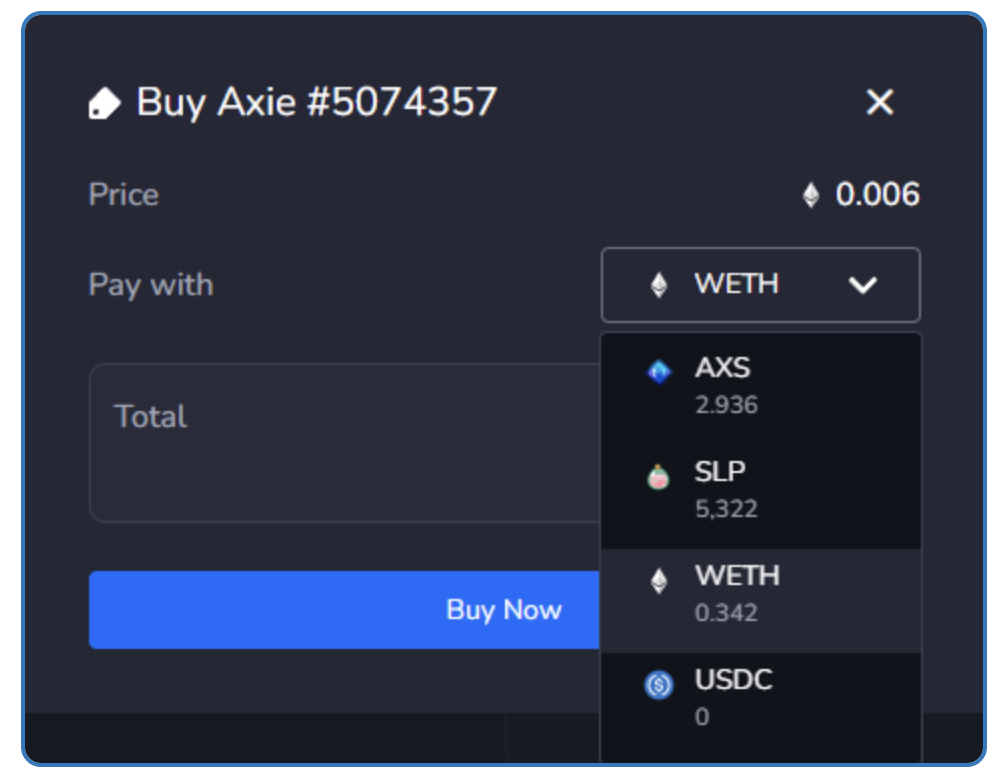 Step 2: Allow the marketplace to interact with that token by clicking "Approve SLP". This needs to be done only once per unique token used.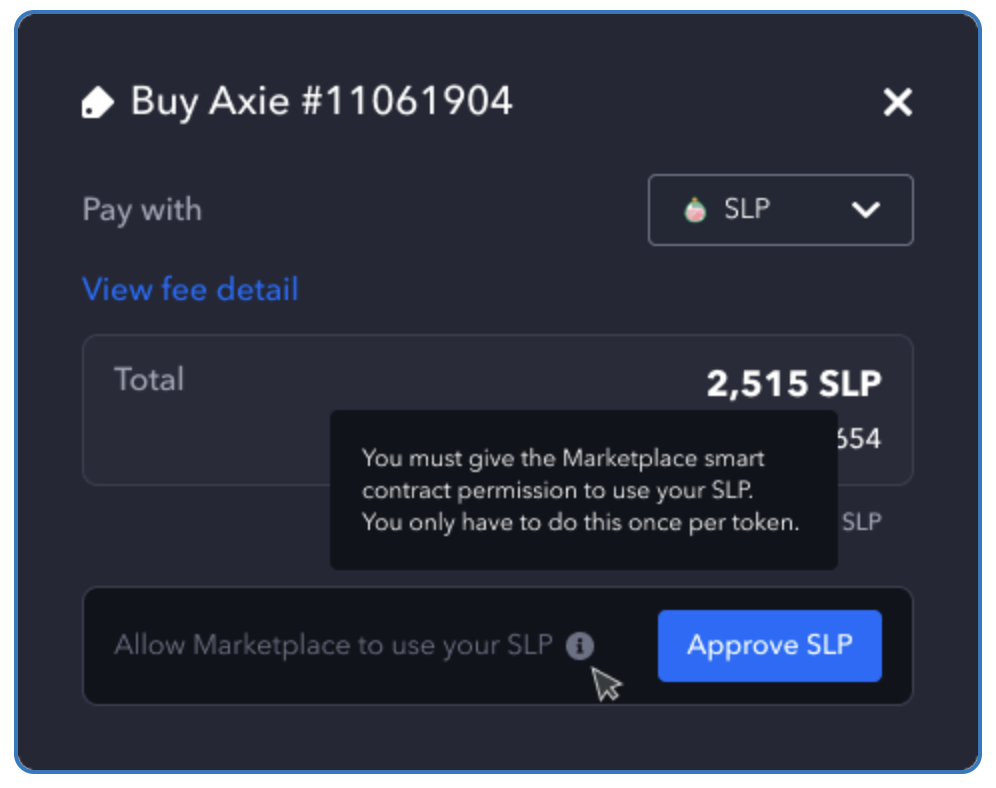 Step 3: Select "Buy Now" and approve the transaction in your Ronin wallet.