Marketplace
You can purchase any Axie Infinity Assets from our Marketplace. As of April 14th, 2022, you can purchase those assets with any token support on the Ronin network.
Tokens Used To Buy Assets
You can use the following tokens to buy an asset from the marketplace:
Our team has integrated the marketplace with Katana, the Ronin Dex, to make this possible. If you wish to pay in SLP, you can select that from the drop-down menu, and the marketplace will prompt you to swap from SLP to WETH automatically.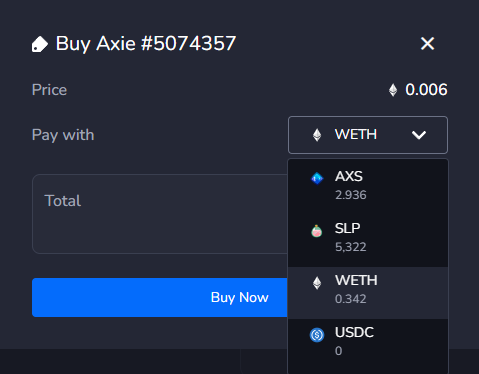 Step 1) Select the token.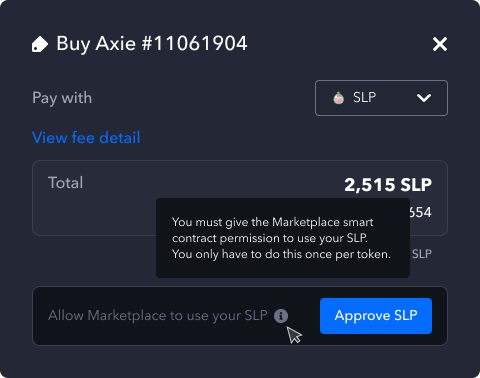 Step 2) Approve the marketplace to interact with that token (this only needs to be done once)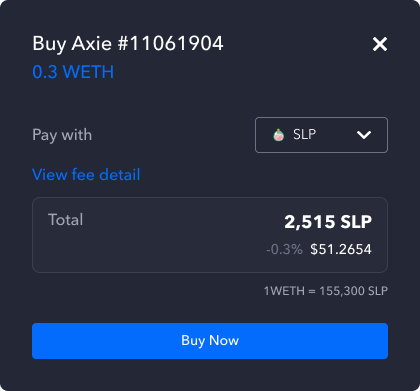 Step 3) 'Buy Now' and approve the transaction in the Ronin wallet.