What are Potential Points (PP)?
Potential Points are the points that an axie gets by default for having specific body parts. The Potential Points that an axie has can be used to equip charms.
An axie's Potential Points are derived from its body parts and belong to specific classes based on the related body part. For example, reptile body parts grant reptile Potential Points.
A class-specific charm will require PP of the corresponding class. Neutral charms will utilize a combination of any available Potential Points you have regardless of the class.
Equipping charms will reduce an axie's available Potential Points. Removing the charms will make these Potential Points available again.
A charm's Potential Point cost can be seen at the top left corner of the charm.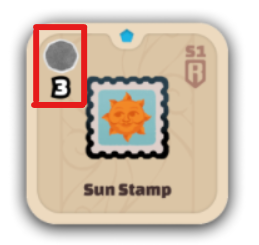 Neutral charms can be equipped to any ability, which means that they can be paid for using a combination of Potential Points from any class. Potential points on neutral charms will be assigned in the following order:

Card class > Aquatic > Beast > Bird > Bug > Dawn > Dusk > Mech > Plant > Reptile

Potential Points Calculation
All axies have a total of 15 Potential Points (PP) by default. Each axie part provides 2 class PP. The axie's body provides 3 class PP.
Example: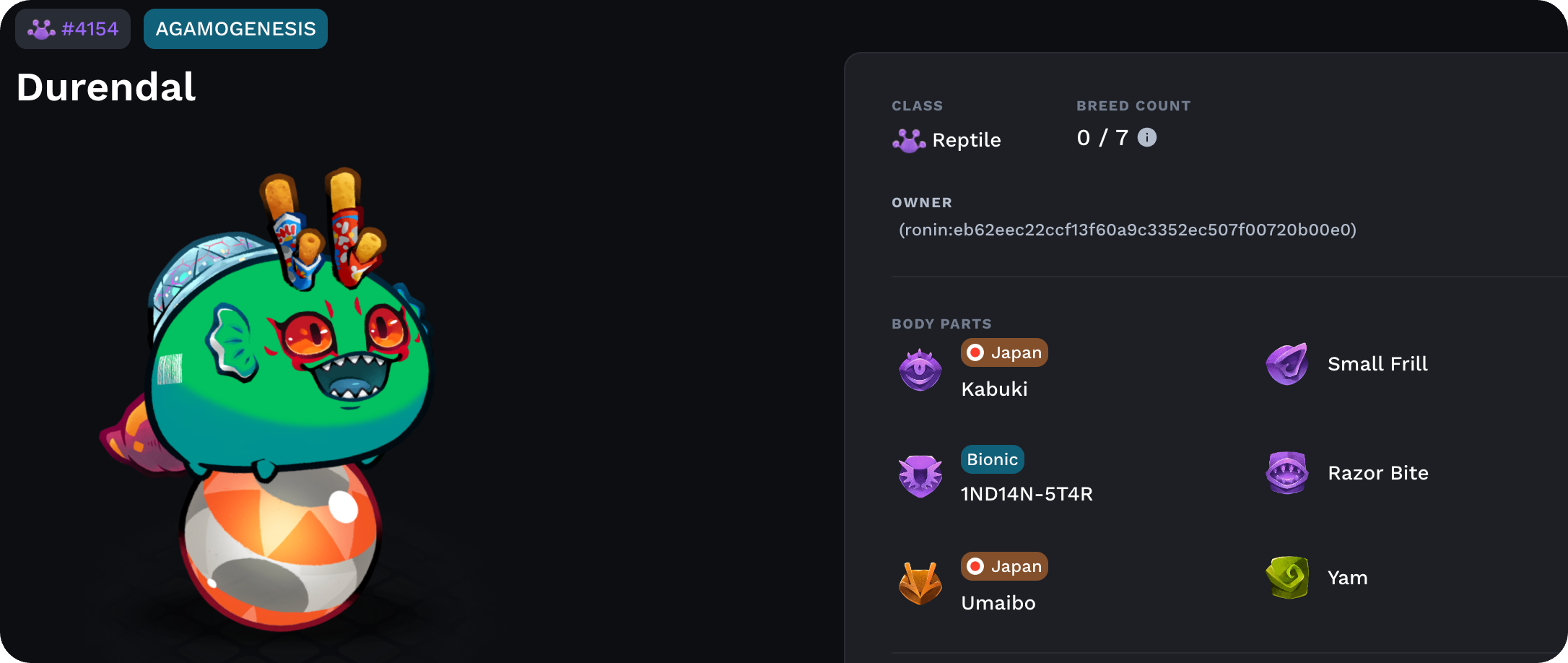 Durendal is a reptile axie with 4 reptile parts, 1 beast part, and 1 plant part. Potential Points calculation are as follow:
Reptile body -> 3 Reptile PP
4 Reptile parts -> 4 x 2 Reptile PP = 8 Reptile PP
1 Beast part -> 1 x 2 Beast PP = 2 Beast PP
1 Plant part -> 1 x 2 Plant PP = 2 Plant PP
Total PP = 3 + 8 + 2 + 2 = 15 PP
Durendal's PP breakdown = {11 Reptile PP, 2 Beast PP, 2 Plant PP}