What is an Axie?
Axies are fierce and cuddly creatures that love to battle, build, and hunt for treasure! In Origins, they're mainly used for Battling.
Axies are categorized into nine different Classes:
Beast
Plant
Aqua
Bug
Reptile
Bird
Mech
Dusk
Dawn

.
An Axie's body type determines its Class, while its 6 body parts (Eyes - Mouth - Ears - Horn - Back - Tail) determine the cards it can use. Each body part corresponds to one card.
You can increase your Axie's power by using power-ups like Runes and Charms, as well as by upgrading your Axie's body parts.
Note: body part upgrading will be available in later versions of Origins.
There are 2 types of Axies: Starter Axies and Personal Axies.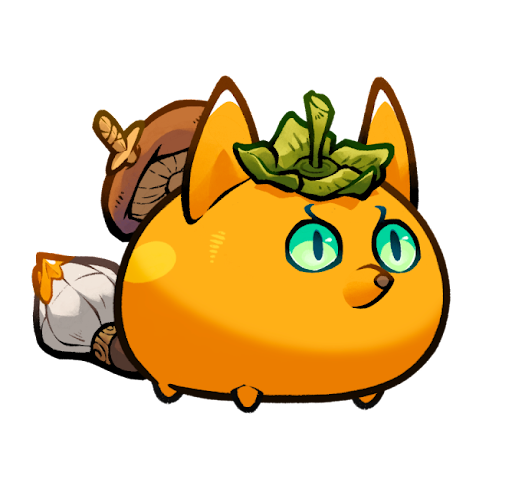 Buba is a Starter Axie
Starter Axies
At the beginning of your Lunacian journey in Origins, you will receive three free Starter Axies. Starter Axies are unable to Breed, cannot be Traded, and have less upgradability than Personal Axies.
More Starter Axies can be collected by progressing through Adventure mode.
Personal Axies
Personal Axies are your own unique NFT Axies. They are able to Breed, can be Traded, and can be upgraded further than starter Axies. They can only be obtained from the Marketplace.
If you already own Personal Axies, you can easily sync them into Origins and use them to play!