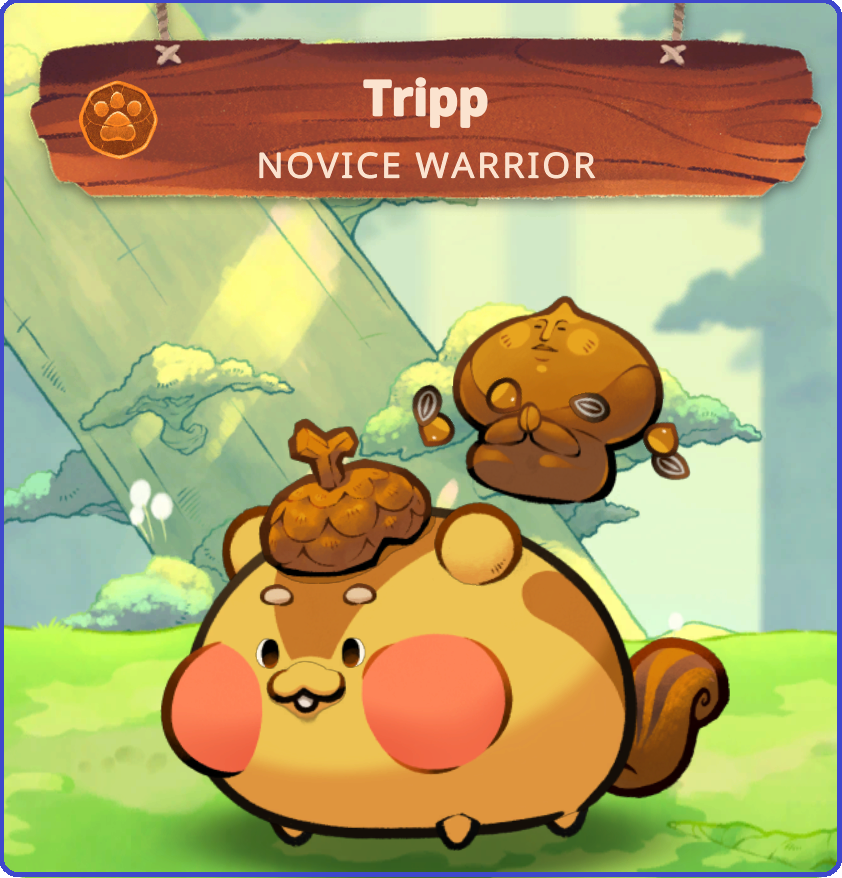 Code Name: Tripp - Novice Warrior
Axies are fierce, cuddly creatures with a love for battling, building, and treasure hunting. In Axie Infinity: Origins, axies are used to participate in Arena battles against other players.
Axie Class
Axies are divided into 9 different classes:
Beast

Plant

Aqua

Bug

Reptile

Bird

Mech

Dusk

Dawn
Axie class and body parts determine which runes and charms can be equipped to an axie.
NFT Axies Vs Starter Axies
Two types of axies exist - NFT axies and starter axies. NFT axies are unique axies that can be bred, collected, traded, and upgraded in the future.
Starter axies are free and given to players at the start of their Axie journey. They cannot be bred or traded and have limited upgrade options.