The festive spirit of the holidays was brought to Axie in December of 2018 and 2019 with the introduction of Christmas body parts. Players could add some holiday cheer to their axies by breeding certain axies together to create new ones with holiday-themed body parts. Despite their jolly appearance, these body parts function just like any other during battles.
While these axies can no longer be created, you can purchase your own from your fellow collectors on app.axie.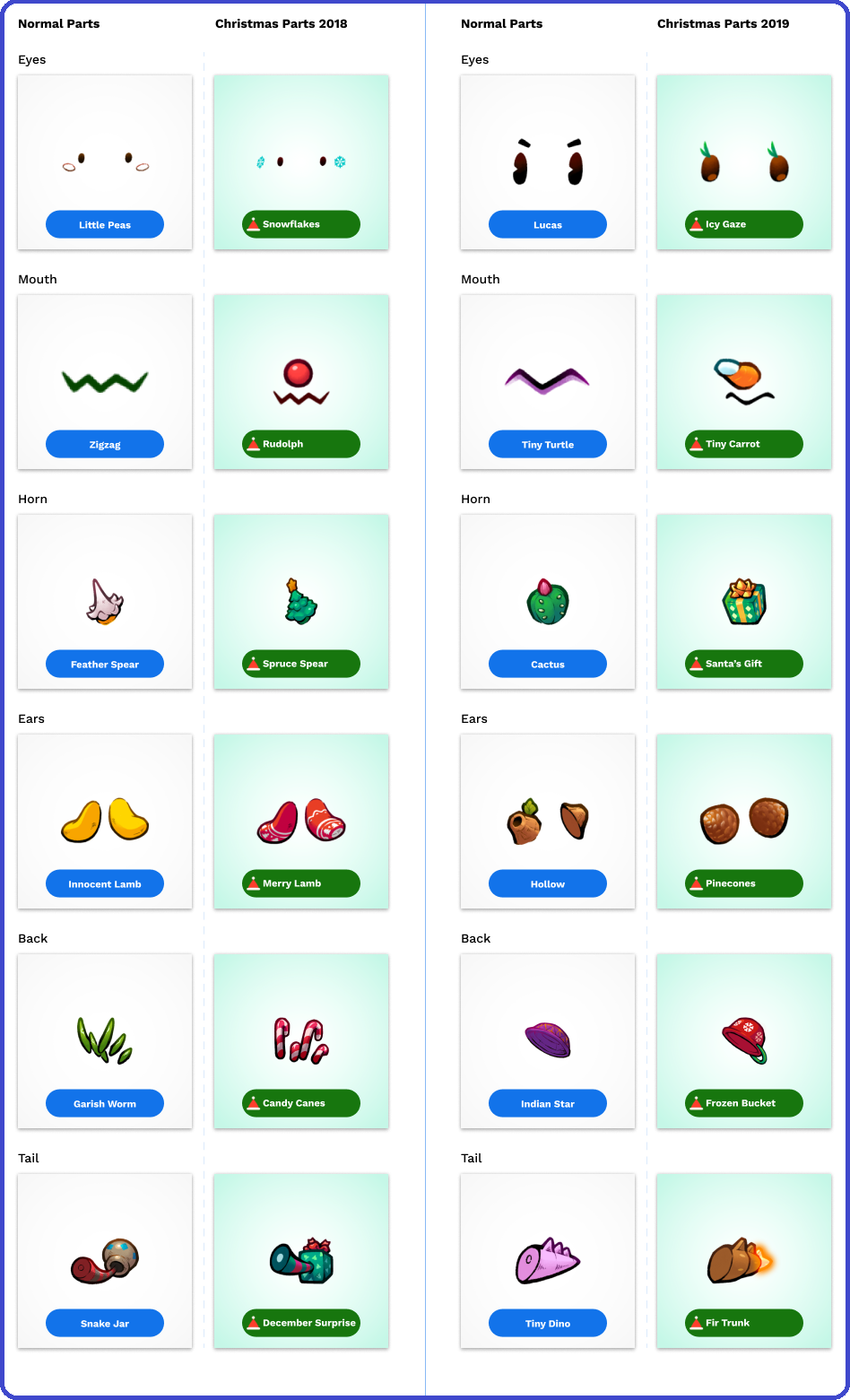 Frosty Body
The wintry Frosty body type made its debut in 2019. These special axies were created by breeding two parent axies that had at least three identical Christmas body parts.