Make a bold statement with your Mystic axie (or axies)! Show the world that you're a true collector and connoisseur of the rare axie market. With only 30% of Origin axies possessing a Mystic part, you're part of an exclusive club of true axie enthusiasts. The scarcity of Mystic axies is locked in by a smart contract, ensuring their rarity forever. But that's not all - legend has it that these special creatures will have incredible powers in the future as the Axie universe expands with new features and game modes.
With approximately 1/18 odds for each body part, each Origin axie rolled from an Axie Origin Coin (AOC) has a 33% chance of possessing at least one Mystic part. And for the lucky few, it's possible to have multiple Mystic parts, making your axie even more special and rare.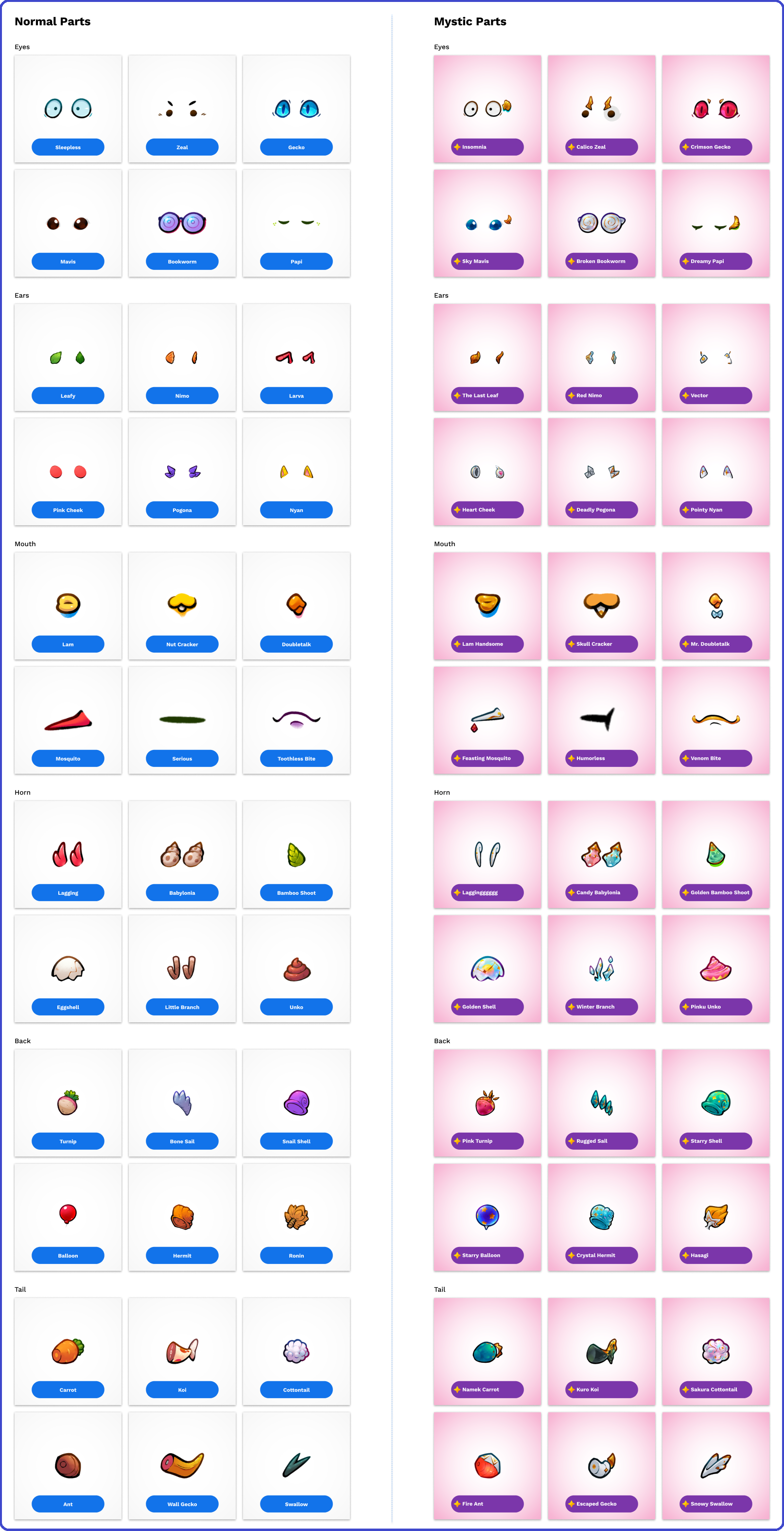 Mystic Spacesuit
Every Mystic axie enters the arena in style, adorned in a one-of-a-kind Mystic space suit, crafted specifically for them. In the near future, these suits will evolve into highly coveted, removable NFTs, adding another layer of value and uniqueness to your already exceptional axie.