Staking Overview
In Katana, you can stake your LP tokens to earn WRON. Please see below for detailed steps.
How to get liquidity pool tokens
1. Go to katana.roninchain.com/#/pool.
2. Connect your Ronin wallet.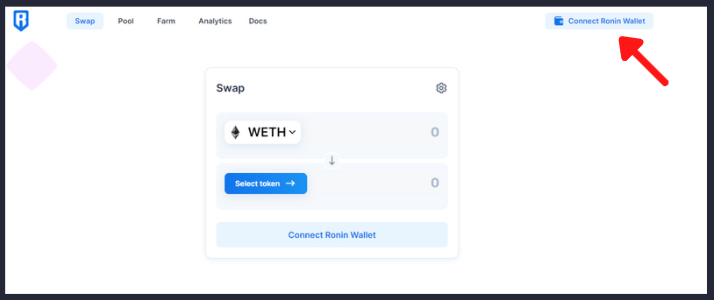 3. You will need to agree to the Terms of Service.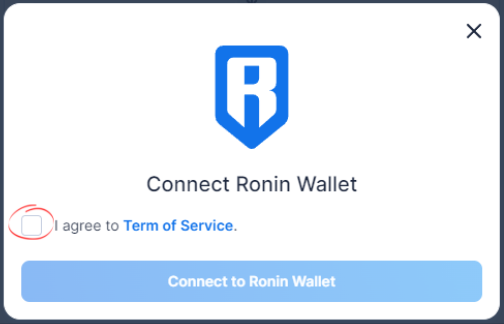 4. You need to select a liquidity pool. The three launch pools are: AXS/ETH, SLP/ETH, and ETH/USDC. Let's use AXS/WETH in this guide. Select both AXS and WETH then input the amount you want to add to the liquidity pool. The amount of token is always proportional to their current price. In this example, if we add 25 AXS, 0.3857 WETH will be paired at the price of 1 WETH = 64.7885 AXS.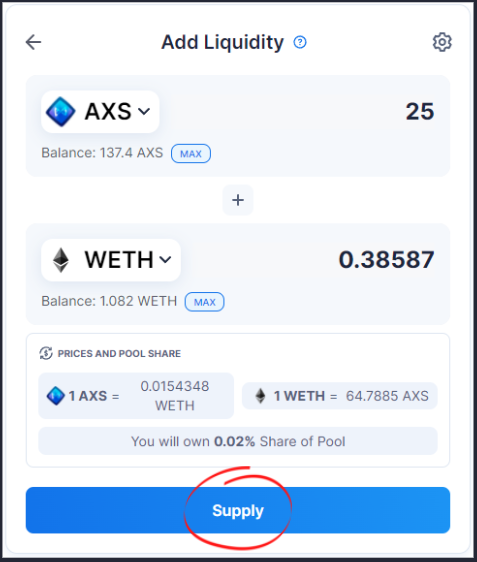 5. Click "Confirm Supply".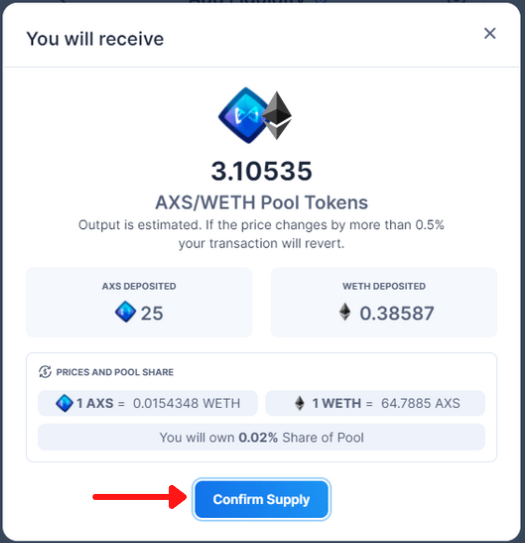 6. You will be asked to confirm the transaction in your Ronin wallet. The transaction will then be submitted and could take time to process.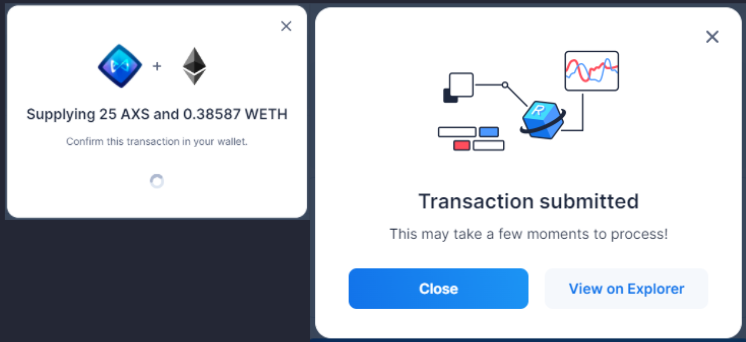 7. You will now see your liquidity listed. In this case, we have 3.105 AXS/WETH liquidity pool tokens.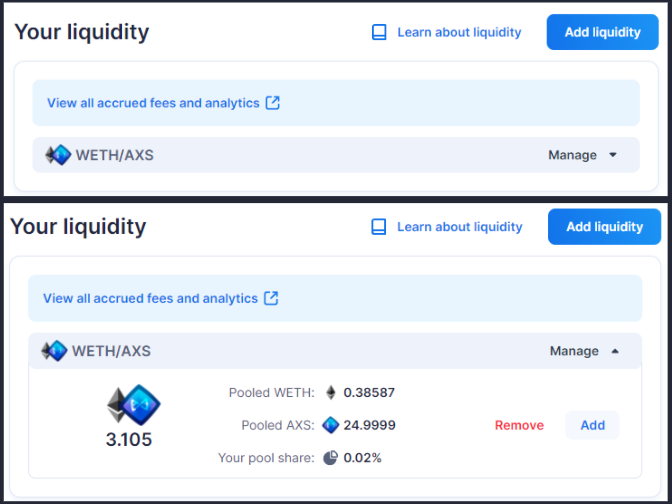 Staking liquidity pool tokens to get RON rewards
1. For us to farm WRON, we need to stake our liquidity tokens. Click "Farm" at the top of the page.

2. Allow Katana to use your liquidity tokens. You need to confirm this in your Ronin wallet.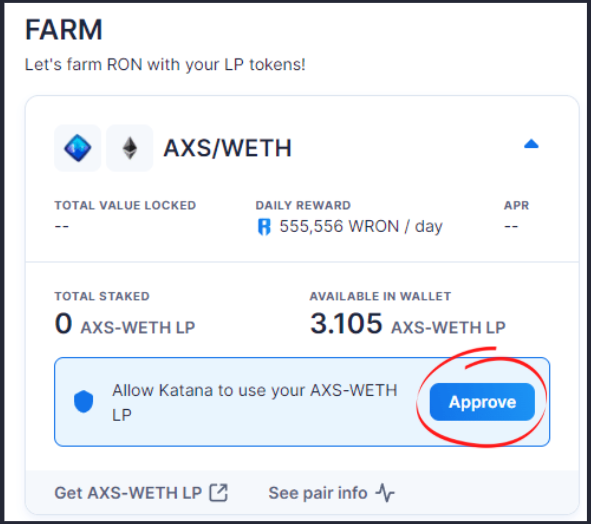 3. Click "Stake".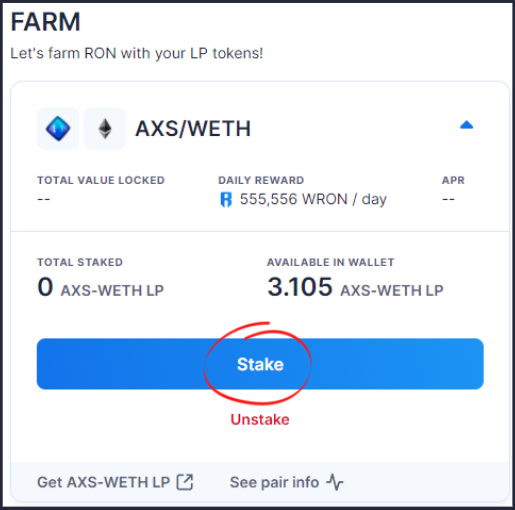 4. Input how much LP tokens you want to stake. In this guide, I want to stake all of my AXS/WETH LP tokens - I clicked "Max". Finally, click "Stake" then confirm the transaction in your Ronin wallet.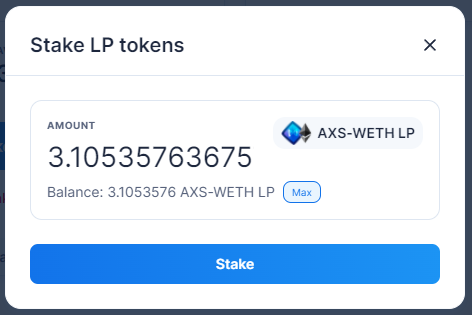 5. Your liquidity tokens are now staked and earning RON rewards.