Swapping Overview
Users can swap (trade) between pairs of ERC 20 tokens in Katana. Currently the tokens available for swap are WETH, SLP, AXS, and USDC. Please see below for detailed steps.
1. Go to Katana Swap
2. Connect your Ronin wallet.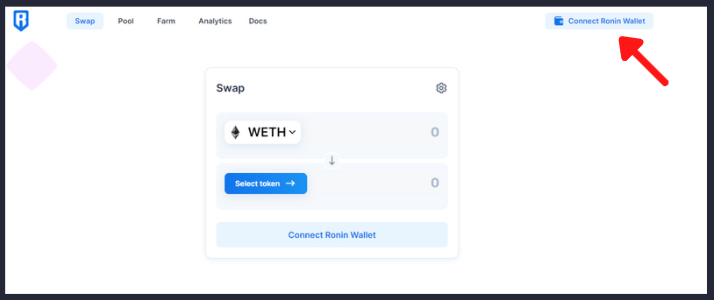 3. You will need to agree to the Terms of Service.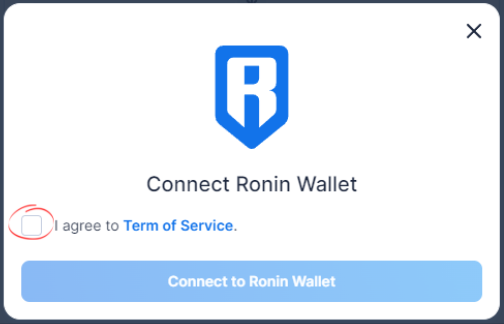 4. Select the tokens you want to swap from and to. In this example, we are going to swap some SLP to WETH.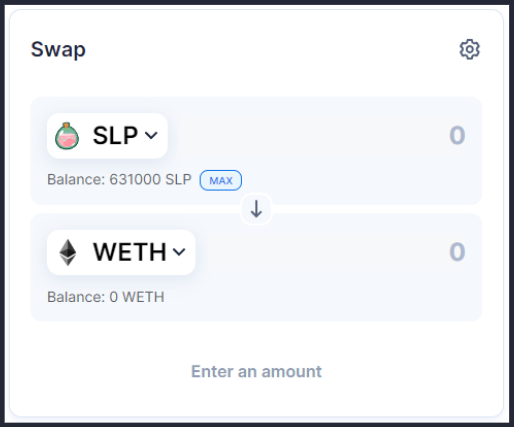 5. Enter the amount of tokens you want to swap.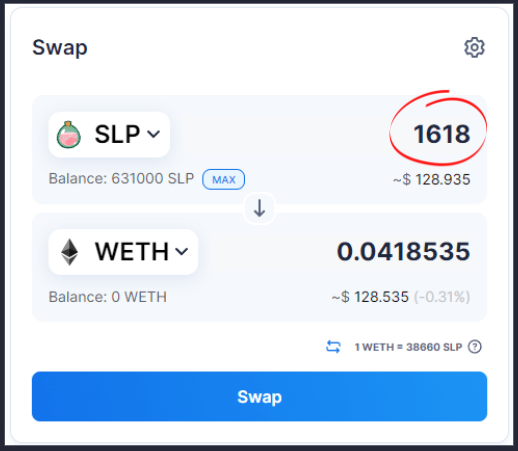 If it is the first time you are going to swap a certain token, you will be prompted to authorize the use of the tokens in your wallet you intend to swap. This means the swap wont be executed, you just authorized Katana to use the tokens you want to swap.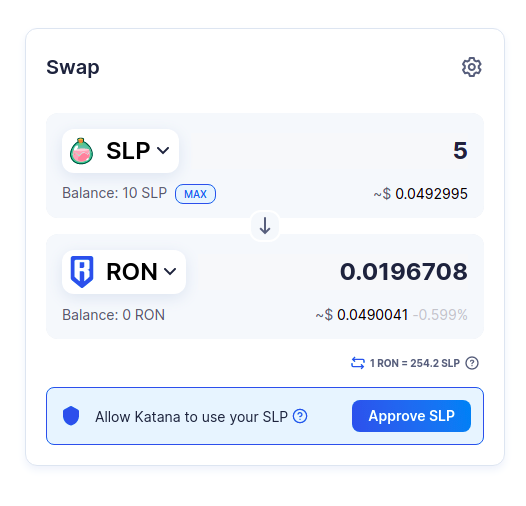 This process is often confused with the swap itself. In order to check, we recommend you check your wallet in the Block Explorer. You should see a transaction like this.
6. Click "Swap".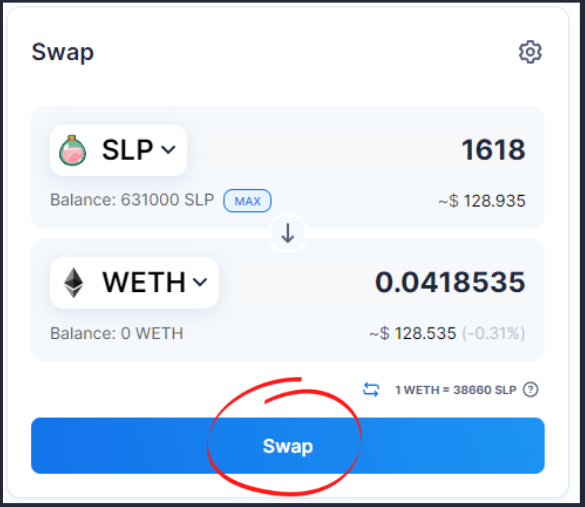 7. You will be asked to confirm the swap. You will see the current price and other information about the swap.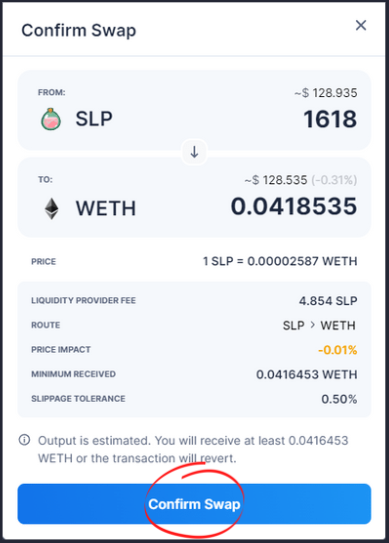 8. You will need to confirm the transaction in your Ronin wallet.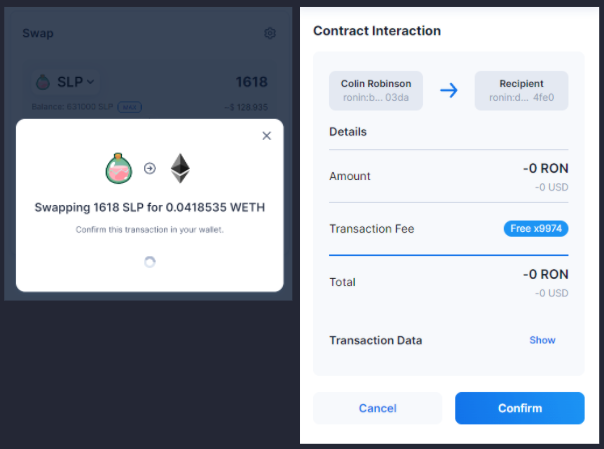 9. This screen will appear after you have confirmed the transaction. It could take a while for the token to appear in your wallet.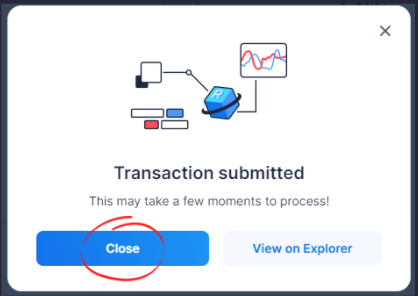 10. You now have the new tokens in the wallet.