What is Providing Liquidity?
Being a liquidity provider means loaning an even amount of tokens based on their USD value to the pools. This loan ensures that other members will be able to swap their tokens. While your coins are on loan to the pool, you collect fees based on the proportion of your contribution to the pool.
How to Provide Liquidity on Katana?
Below are the steps to add liquidity to a pool. In this example, we add liquidity to the pair AXS/WETH.
Visit the Katana Pool
Connect your Ronin wallet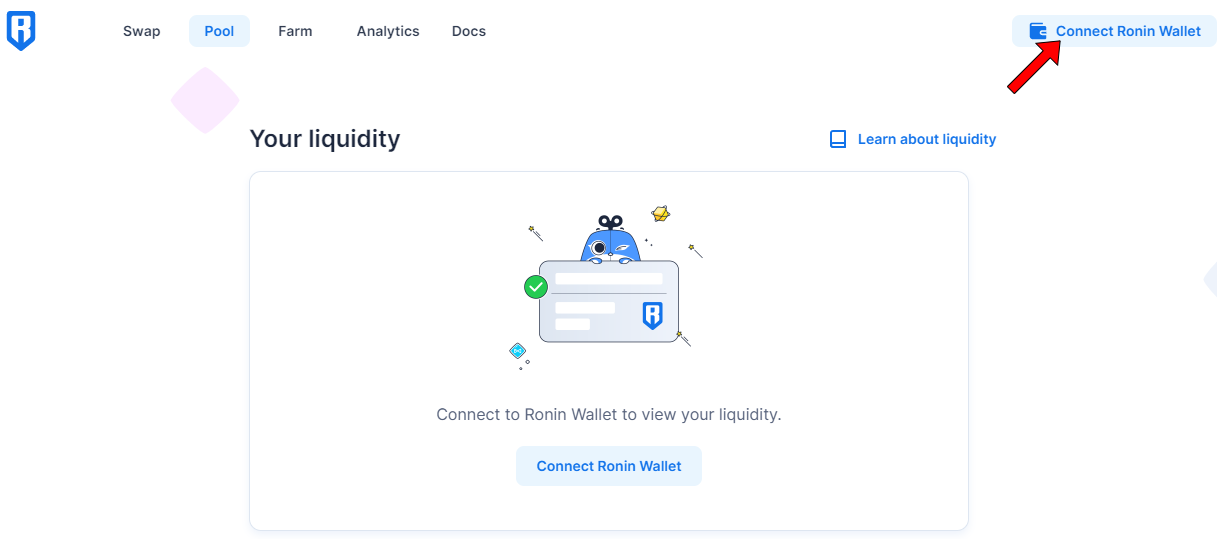 3. You will need to agree to the Terms of Service.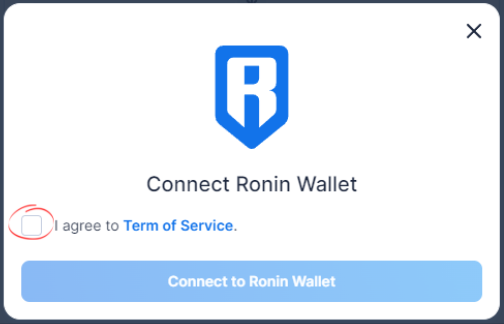 4. You need to select a liquidity pool. The three launch pools are: AXS/ETH and SLP/ETH. Let's use AXS/WETH in this guide.
Select both AXS and WETH then input the amount you want to add to the liquidity pool.
The amount of token is always even. In this example, if we add 25 AXS, 0.3857 WETH will be paired at the price of 1 WETH = 64.7885 AXS.
If it is the first time you are going to supply a certain token, you will be prompted to authorize the use of the tokens in your wallet you intend to supply. This means the supply operation wont be executed, you just authorized Katana to use the tokens you want to supply.
This process is often confused with the supply operation itself. In order to check, we recommend you check your wallet in the Block Explorer. You should see a transaction like this.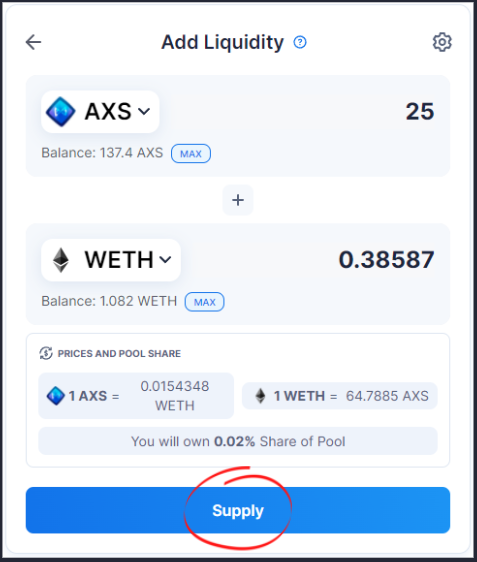 5. Click "Confirm Supply".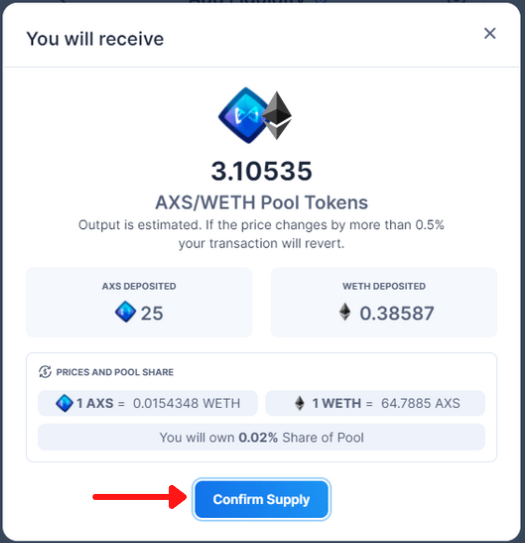 6. You will be asked to confirm the transaction in your Ronin wallet. The transaction will then be submitted and could take time to process.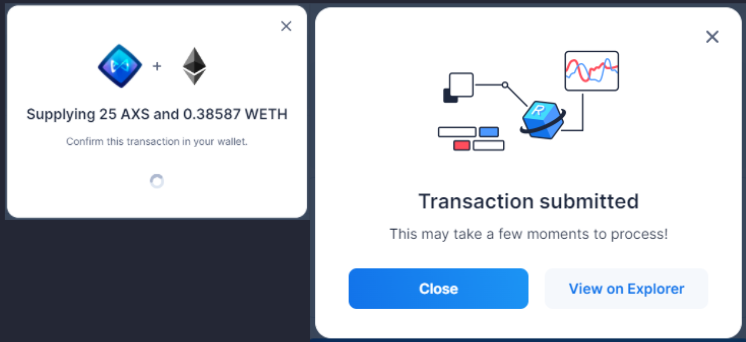 7. You will now see your liquidity listed. Here, we have 3.105 AXS/WETH liquidity pool tokens.