Welcome Portal
Please visit our welcome portal, it will guide you through all the steps to get started.
Brief Summary of Welcome Portal
We recommend using the link above to our welcome portal but below is a list of the steps needed to get started playing Axie Infinity.
Installing Ronin Wallet
Visit the Ronin wallet page and select your browser. When creating your Ronin wallet, a secret recovery phrase will be given to you. It is imperative that you protect that secret recovery phrase as it controls access to your account and all assets in the wallet. Please see How to Keep Your Account Secure for more details.
Create an Axie Infinity Account
With your new Ronin wallet, please visit the Axie Infinity Marketplace and create an account following the steps below:
To create an account, make sure your Ronin wallet is unlocked, and then press the "Login with Ronin Wallet" button. The Ronin wallet will pop up asking you to sign a message; press the confirm button.

Press the "Set up email & password" button and enter your email and password. A confirmation code will be sent to your email and needs to be entered on the site.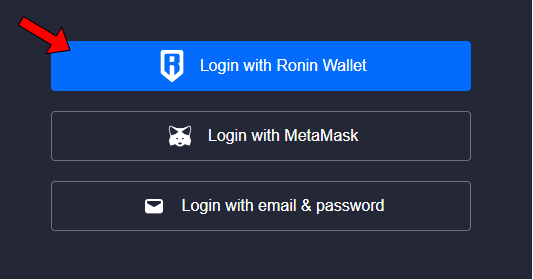 Buy Axies on Our Marketplace
Visit the Axie Marketplace and search for your first three axies. Many new trainers have many questions about which axies they should buy. In the end, it is a personal decision. It depends on if you want to be the ultimate breeder, competing at the highest levels in our arena, fighting the Chimerea in adventure, or a hybrid of these. Join Axie Discord to ask questions and figure out what is best for you.
Install the Axie Infinity Game
Please visit our Axie Infinity Download page and select your platform. Once in game, make sure to sync your axies by pressing "AXIES" and then "sync axie".