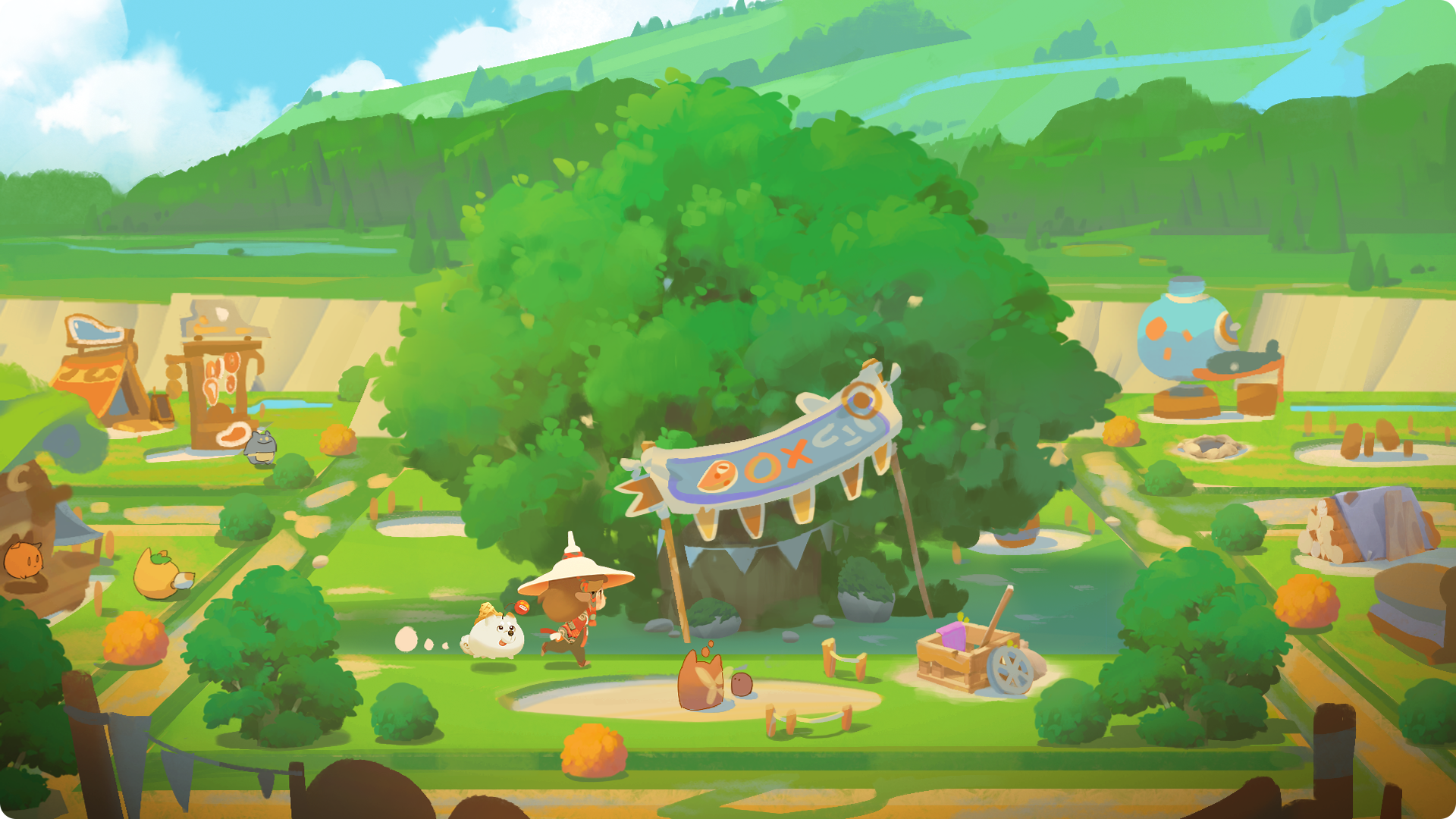 Project T is a new game in the Axie Infinity metaverse, offering a beautiful and peaceful place to interact with your axies. You'll be able to interact with your friends and play minigames with them in the town square. Project T offers a tranquil place to play with your axies and hang out with your friends.
On the initial launch, only whitelisted players will be able to play Project T. If you would like to request whitelist access, please use this form.
Project T is available on both desktop and mobile browsers.
Getting Started with Project T
Project T introduces a new dimension to the Axie Infinity universe. It's not just about battling and collecting creatures; it's about building connections, engaging with friends, and partaking in calming activities. Below are the steps to get you started.
Step 1: To launch the game, click Play on the game's detail page on the Mavis Hub or app.axie: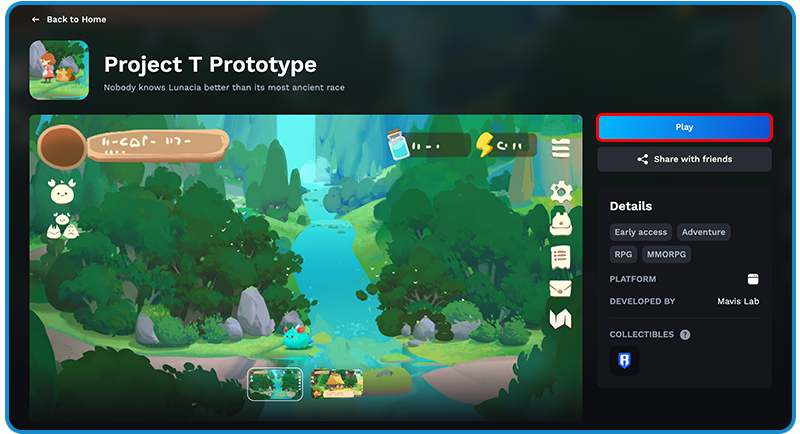 Step 2: Click the "Log in with Ronin Wallet" button, then confirm the signature transaction on your Ronin wallet.
Note: Only whitelisted players can play the game at the moment. If you are not on the whitelist, you'll get an error message. You can request for whitelist access using this form.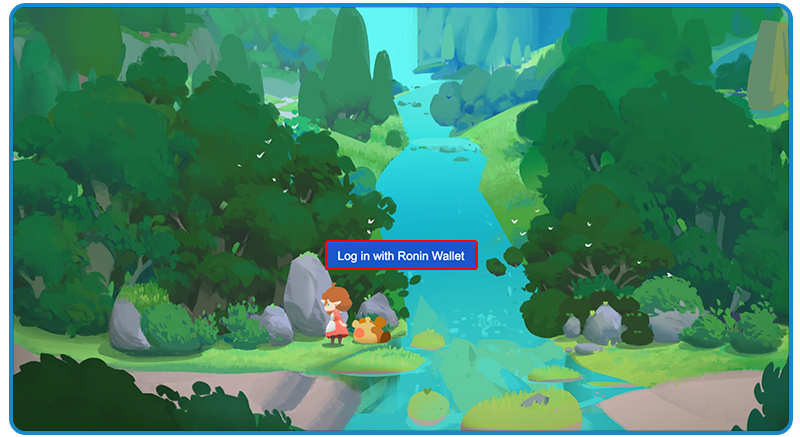 Step 3: You will be asked to name your character and customize your avatar. After clicking Save, you'll be able to start playing the game.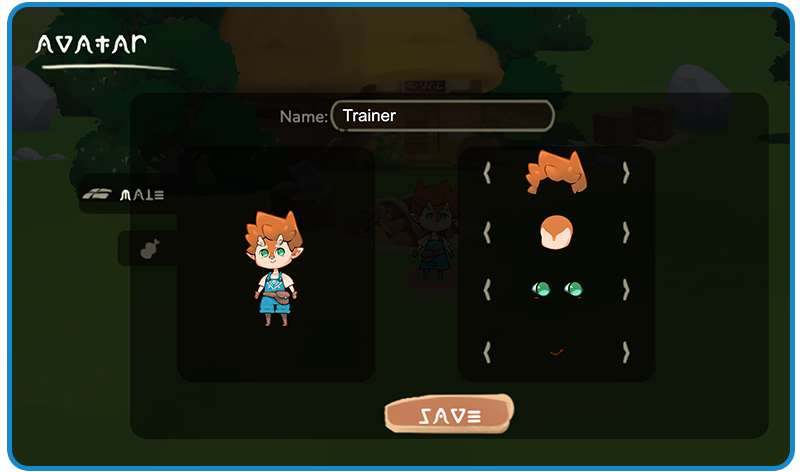 Gameplay Basics
Resources
There are two types of trainer resources in Project T: Stamina and Energy. You need these to perform certain actions in the game.

Stamina is used for certain axie tasks, such as gardening or tending livestock. You can get Stamina either by sleeping or gifting items to your axies. Your maximum stamina depends on how many partner axies you have. Each axie adds 100 stamina for a maximum of 300 Stamina.
Energy is used for social actions, such as sending emotes in the town square. You can get more Energy by training in the Dojo, or by sending your axies to train in the Dojo.
Game Menu
Main Menu:

You can open the menu by clicking the ≡ triple bar icon.
Partners:

The Partners menu allows you to change the current partner axies you have in the game. You can only choose a maximum of 3 partner axies.
Axies:

The Axies page shows you all the available axies you have in your wallet.
Settings:

The Settings icon opens the game settings, where you can log out or delete the account.
Inventory:

The Inventory icon opens your in-game inventory.
Quests:

The Quest icon shows you the quests page, along with your progress in completing the daily quests. The daily quest resets at 0:00 UTC.
Map:

The Map icon opens the in-game map, showing the locations of key places as well as you and your axies' current locations.
Player Actions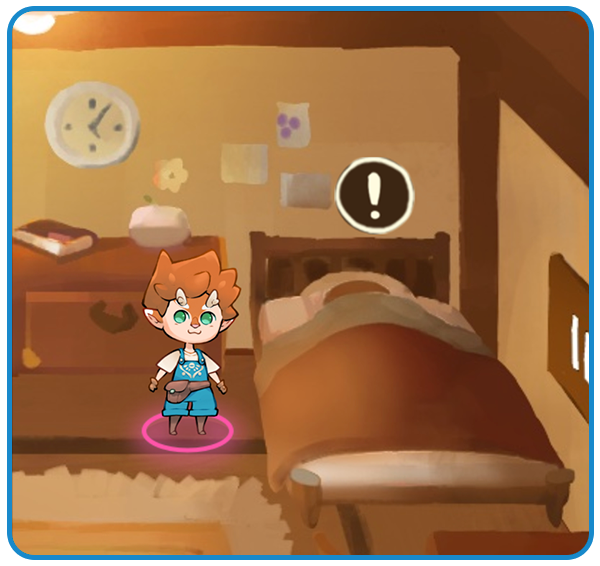 Sleeping allows your character to rest in order to restore Stamina. The longer you sleep, the more stamina you recover. You can initiate sleep by interacting with the bed inside your house.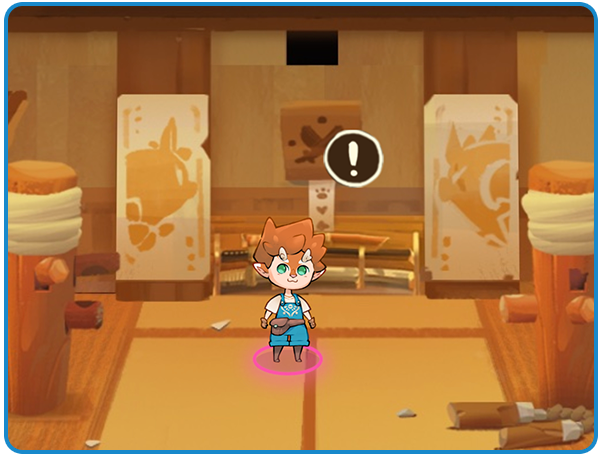 Training is the primary way for you to gain Energy. The longer you and your axies train, the more Energy you get. You can initiate training by interacting with the Training Dojo.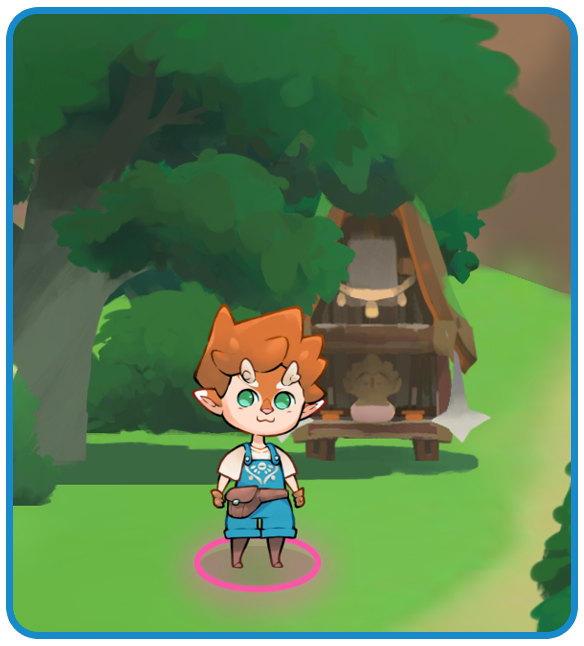 Offering to Atia is an action you can do daily on the shrine near your house. By offering to Atia, you'll receive various rewards such as food items as well as shards.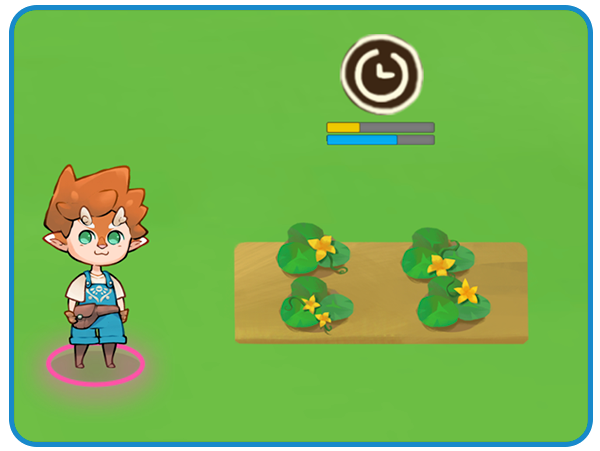 Gardening allows your character to grow shards into complete food items. These take time to grow, and you can ask your axies to help with the task in exchange for some Stamina. You can initiate Gardening by interacting with the plot in the garden.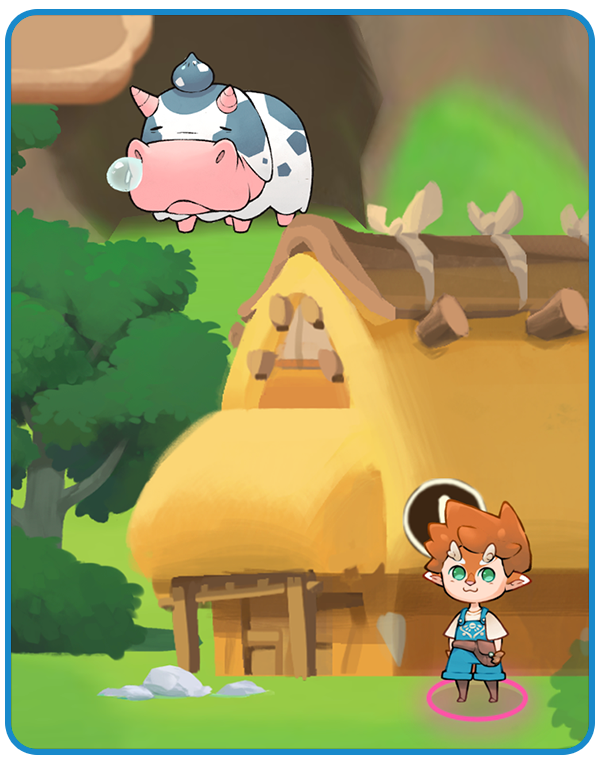 The Meadow allows for you to take care of livestock using shards. You can also ask for your axies to help with this task in exchange for some Stamina. You can initiate this action by interacting with the barn in the farm area.
Getting Help from your Axies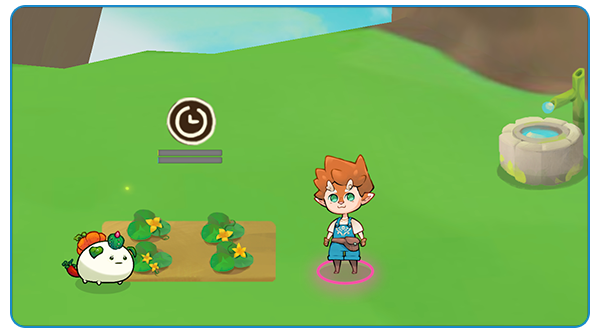 Your partner axies can help you with accomplishing certain tasks. You can ask for your axies' help by interacting with them on the map.
Your axies can only help you with pending tasks, which means you'll have to ask the axie to help right after converting shards in the garden or the farm. The menu will always show pending tasks that the axie can help with.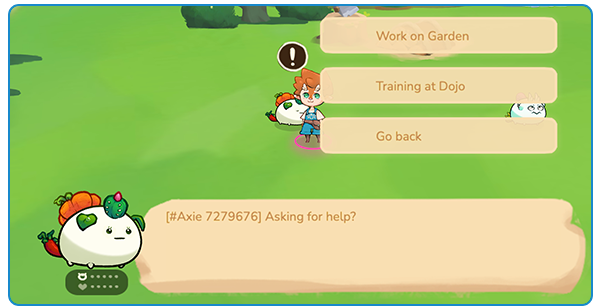 Each axie has two stats: fatigue-level and friendship-level.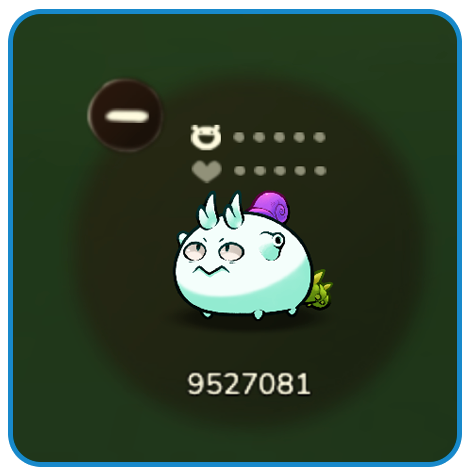 The fatigue-level shows how tired the axie is. If it gets too tired, it will need to rest before you can ask for its help again. The friendship-level shows how friendly the axie is to you.
Inventory
There are two types of items in the game: Food and Shards.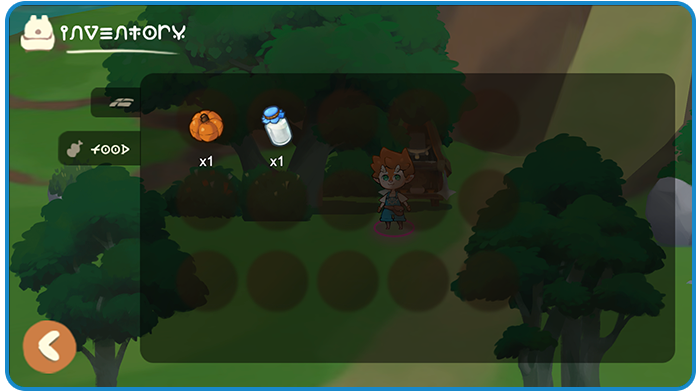 Food items are items that are ready to be used. You can use them as gifts to your axies or as offerings to Atia. You can primarily get Food items by converting shards through gardening/farming, but you can sometimes get them as rewards from offering to Atia. Food items have an expiry date, so make sure to use them before they expire.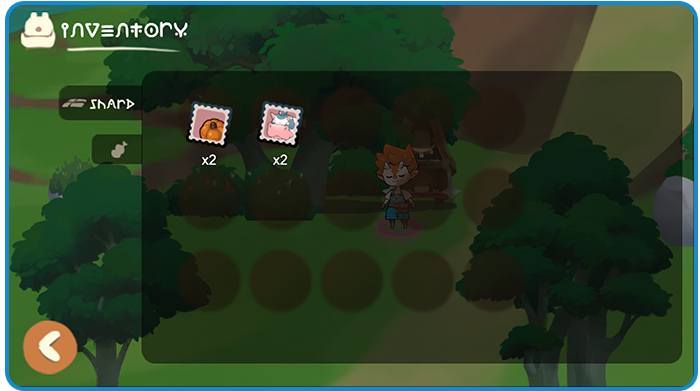 Shard items need to be processed before they can turn into Food items that you can use. You can convert these to Food items through gardening or farming. You can get shards from the daily quest and as rewards from offering to Atia.
Town Square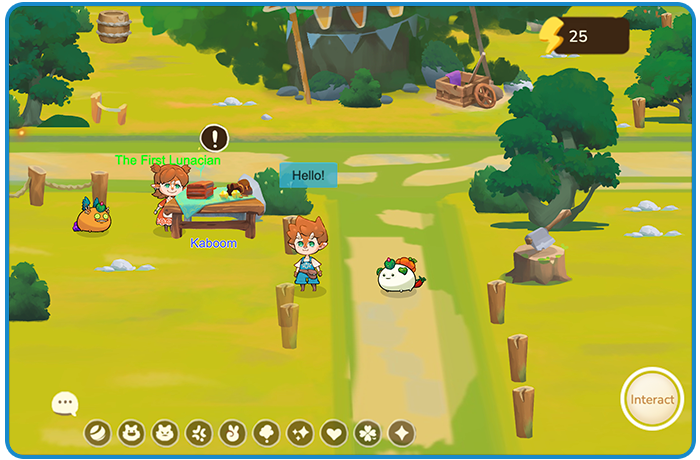 You'll find the Town Square by traveling south from your house. This is a place where you can interact with other trainers, and play mini-games with them.
On the bottom-left corner, you'll see the option to send a chat message or to use emotes, allowing you to communicate with other trainers. Using emotes consumes Energy, so try to use them to create special moments.
There are multiple activities that you can do in Town, you can learn more about each activity below.
Kaboom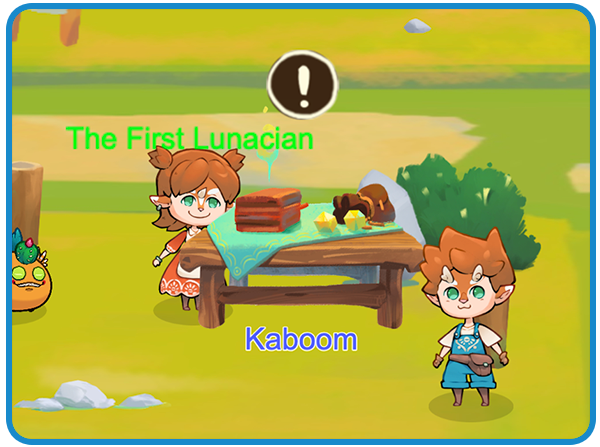 Kaboom is a card mini-game, where your aim is to survive by avoiding the bomb cards. Each player takes turns in drawing a card, and must strategically use cards to prevent themselves from getting the bomb cards. It's game over for you if you draw a bomb card without a Defuse card, so make sure to strategically use cards to make sure it's the opposing players who get the bomb cards!
Gomoku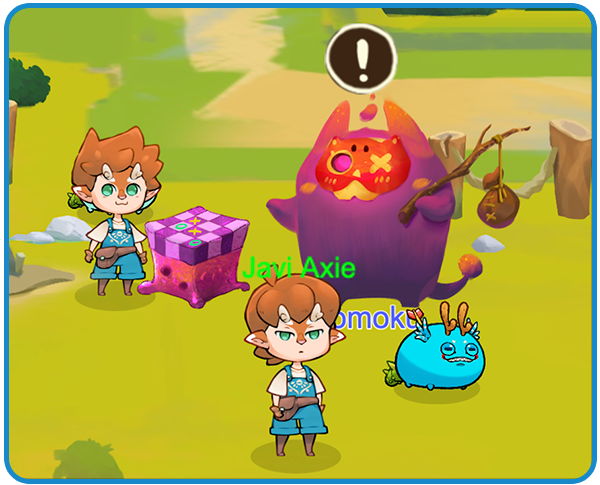 Gomoku is a game similar to tic-tac-toe, but on a much larger board. Each player takes turns in adding their mark, and the first player who is able to place five of their marks in neighboring horizontal, vertical, or diagonal boxes wins.
Axie Confetti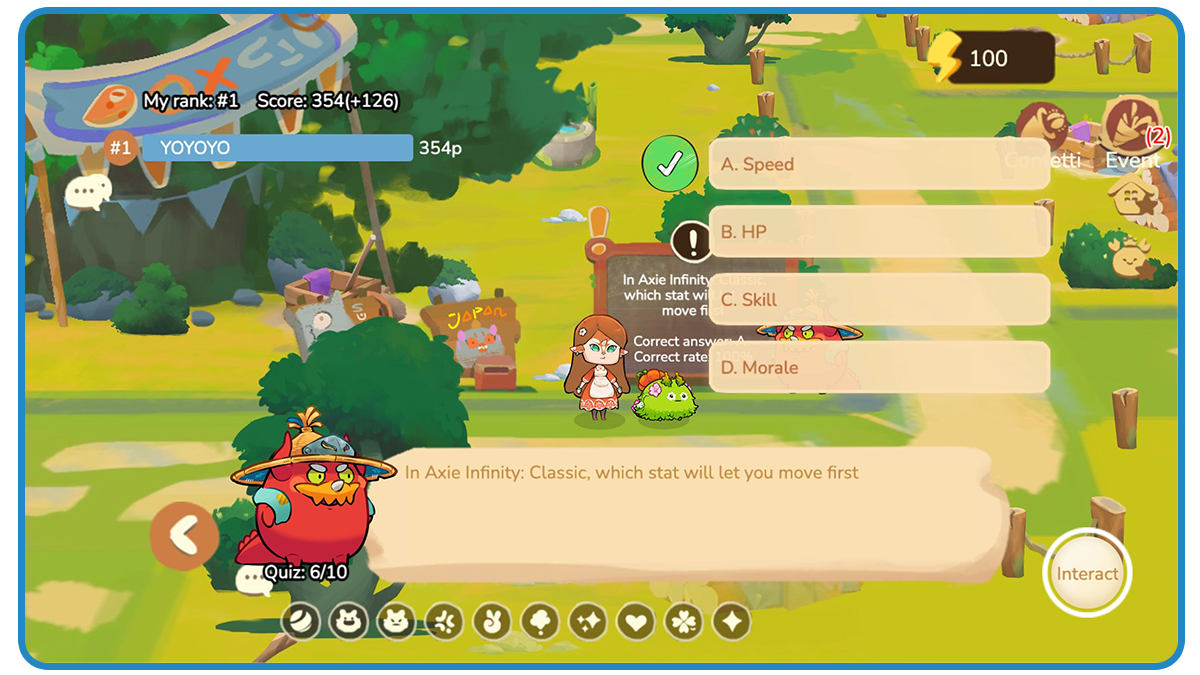 Axie Confetti is a quiz event that is held every Monday at 15:00 UTC and Thursday at 3:00 UTC. In Axie Confetti, players have to answer 10 multiple choice questions related to Axie Infinity and the Ronin network. Your score will depend on how many questions you answer correctly, and how quickly you answer the questions.
Bug Catching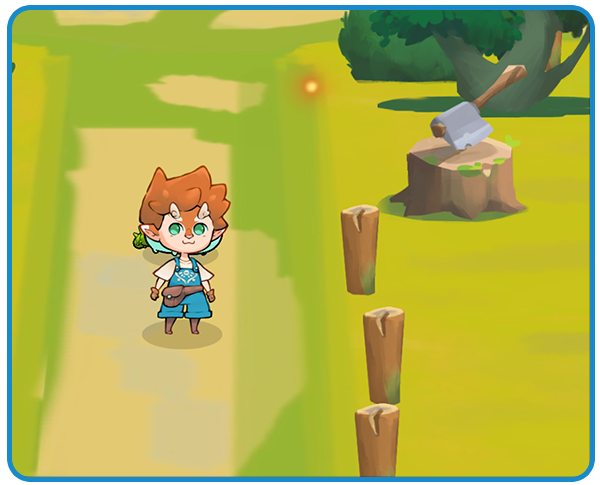 While exploring the town square, you might see fireflies flying by. Try to catch these fireflies using the Interact button to increase your bug catching score. After catching a specific number of fireflies, you can get special achievements that you can display beside your name in the Town Square.
Axie of the Week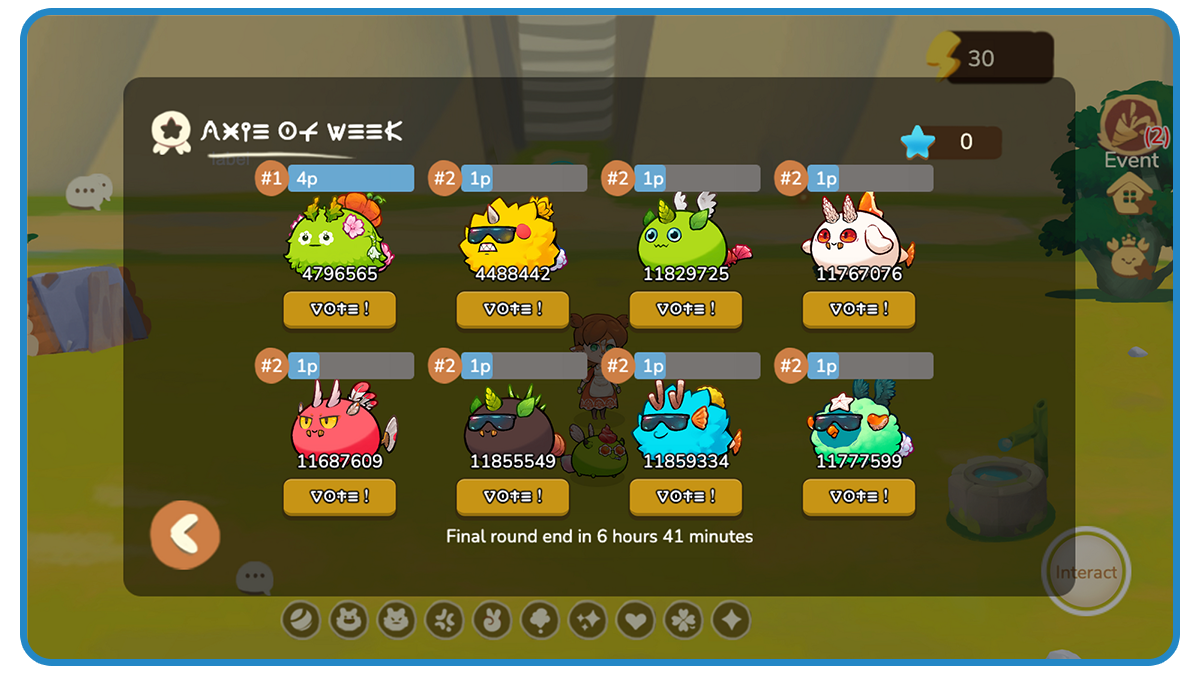 Every week, players get to vote for the axie to be crowned Axie of the Week. You may check our Axie of the Week article for more information about this.
Building Voting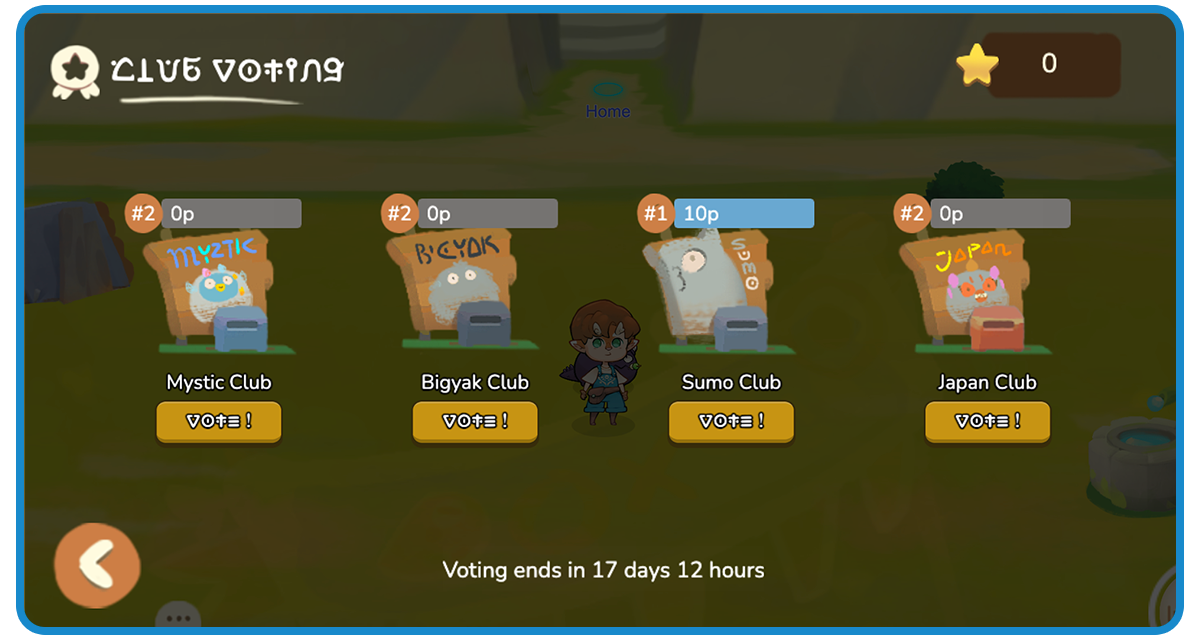 Every month, you can participate in voting for the next building to be added to Project T. You may check our Building Voting guide for more details.