Lunacians can now forge unique and customizable avatars using their axies on App.axie.
How to use Axie Avatar Forge
Step 1: Visit App.axie and open your inventory.

Step 2: Select 'Manage Axie' on the axie that you want to forge.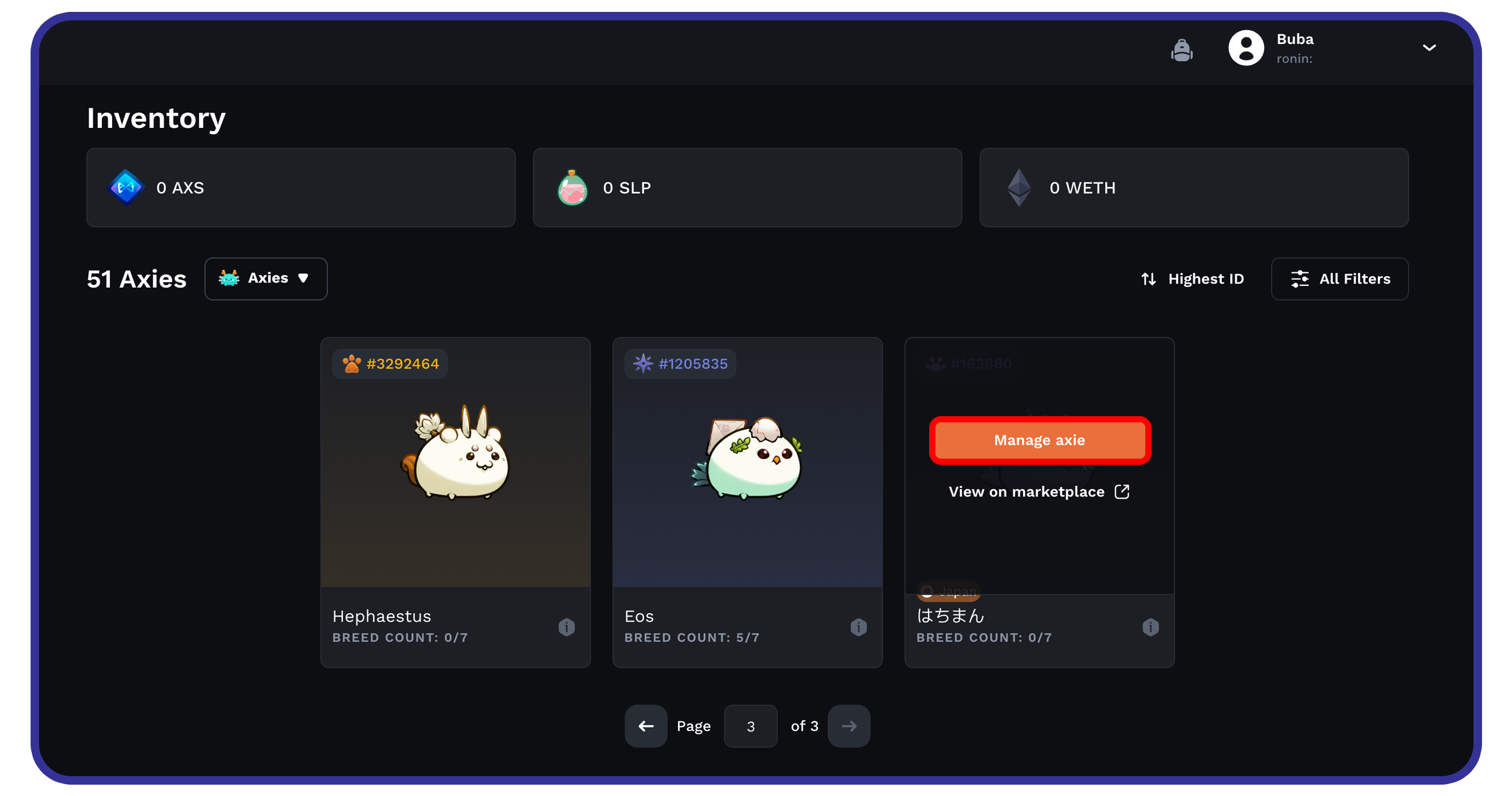 Step 3: Click on 'Axie Avatar Forge' button on the axie details page.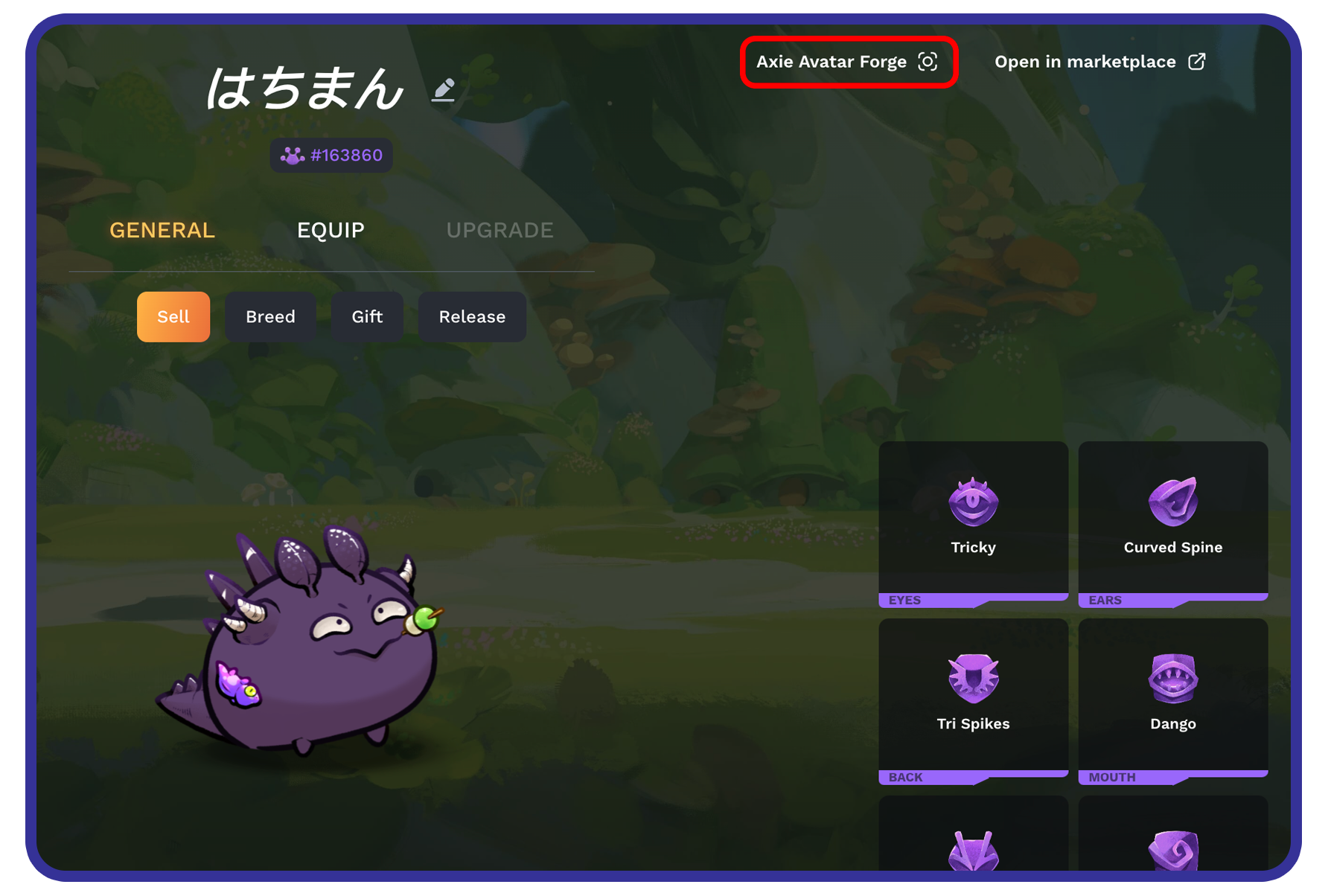 Step 4: You may customize the avatar with different options such as:
Choosing different background colors
Choosing different avatar shapes
Adjusting positions and animations
And lastly, option to include accessories on your axie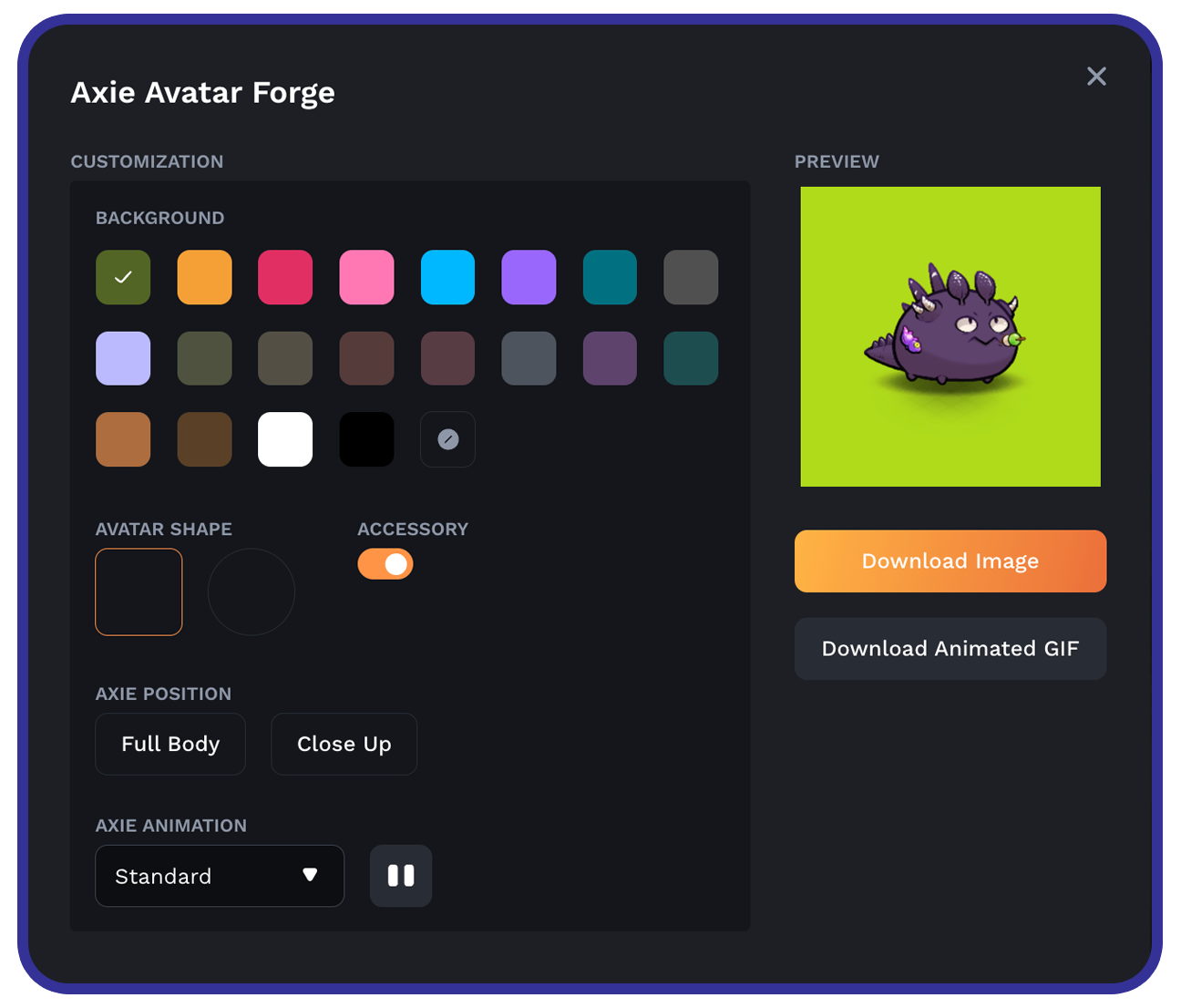 Step 5: Once you have done with the customization, you may then click:
'Download Image' to get the Avatar in the PNG format.
or 'Download Animated GIF' to get the avatar in GIF format [not available with transparent background or circle shape options].
Note: Downloading the avatar in GIF format might take some time.