Players ranked Boar and higher are rewarded SLP for each win or draw in Axie Infinity: Origins.
However, there are a few cases in which a player might not earn SLP rewards; see them below.
Ronin Spirit Buff Level 0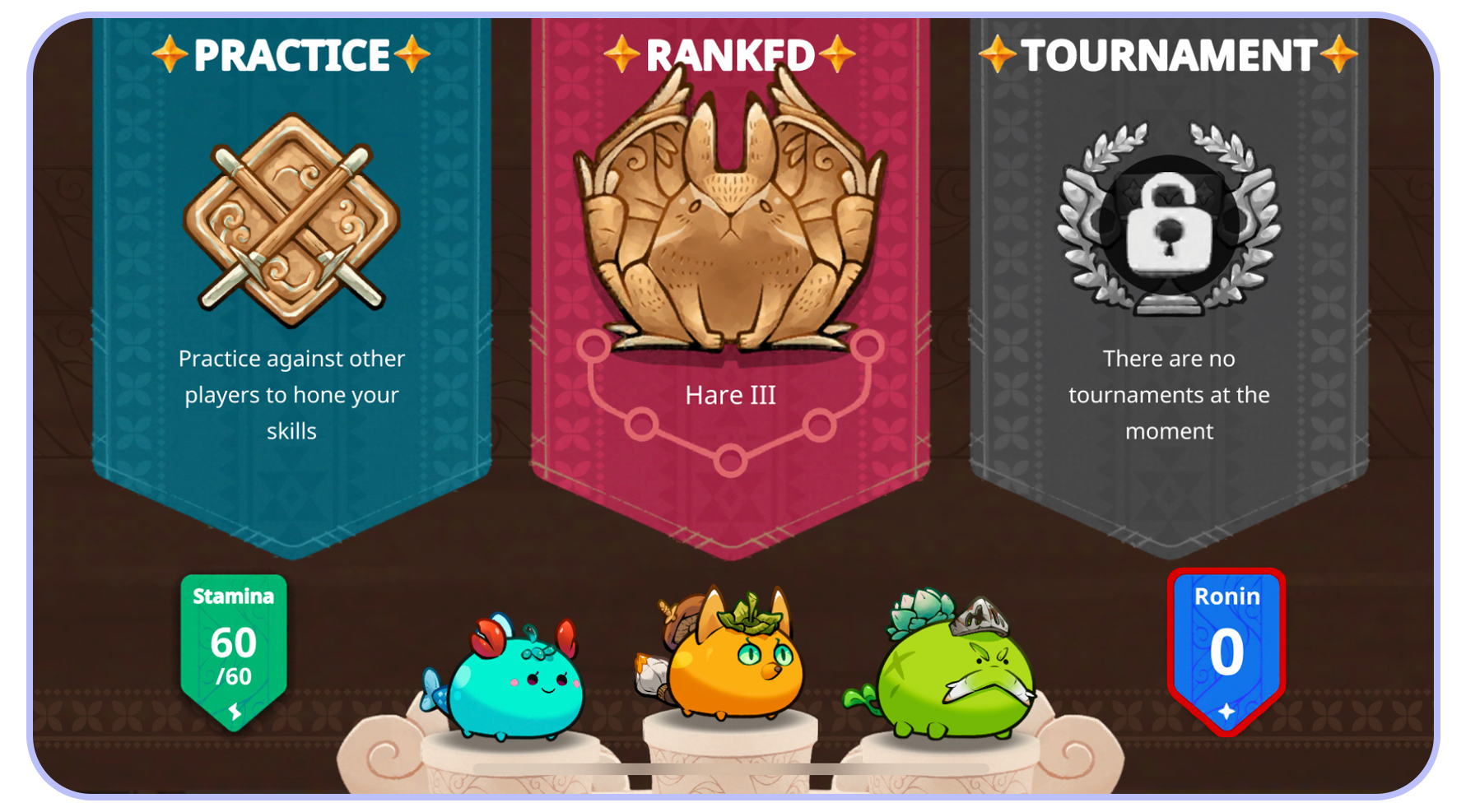 Players using a full team of starter axies are unable to earn SLP due to having a Ronin Spirit level of 0. To be eligible for SLP rewards, players will need to have at least one NFT axie on their team. The higher a player's Ronin Spirit level, the more SLP they can earn each win (capped at level 3).
Please see our Ronin Spirit Buff guide for more information.
0/30 Stamina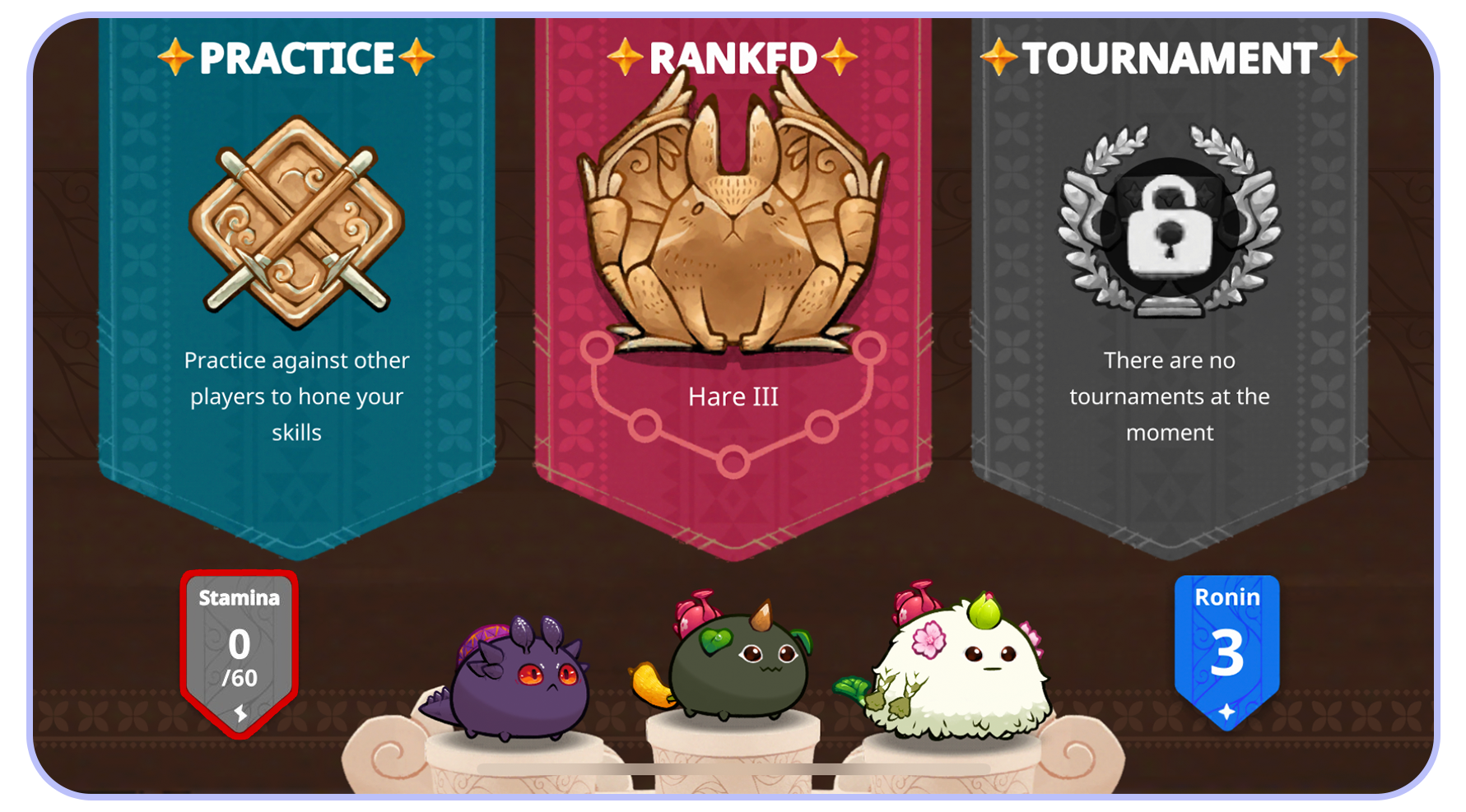 SLP can only be earned from stamina-consuming matches. This means that you can no longer earn SLP once you have consumed all your stamina for the day. You must wait for the daily reset to replenish your stamina in order to earn SLP from your matches again.
View our Stamina Guide for more information on stamina.
Google Play Store/iOS App Store Application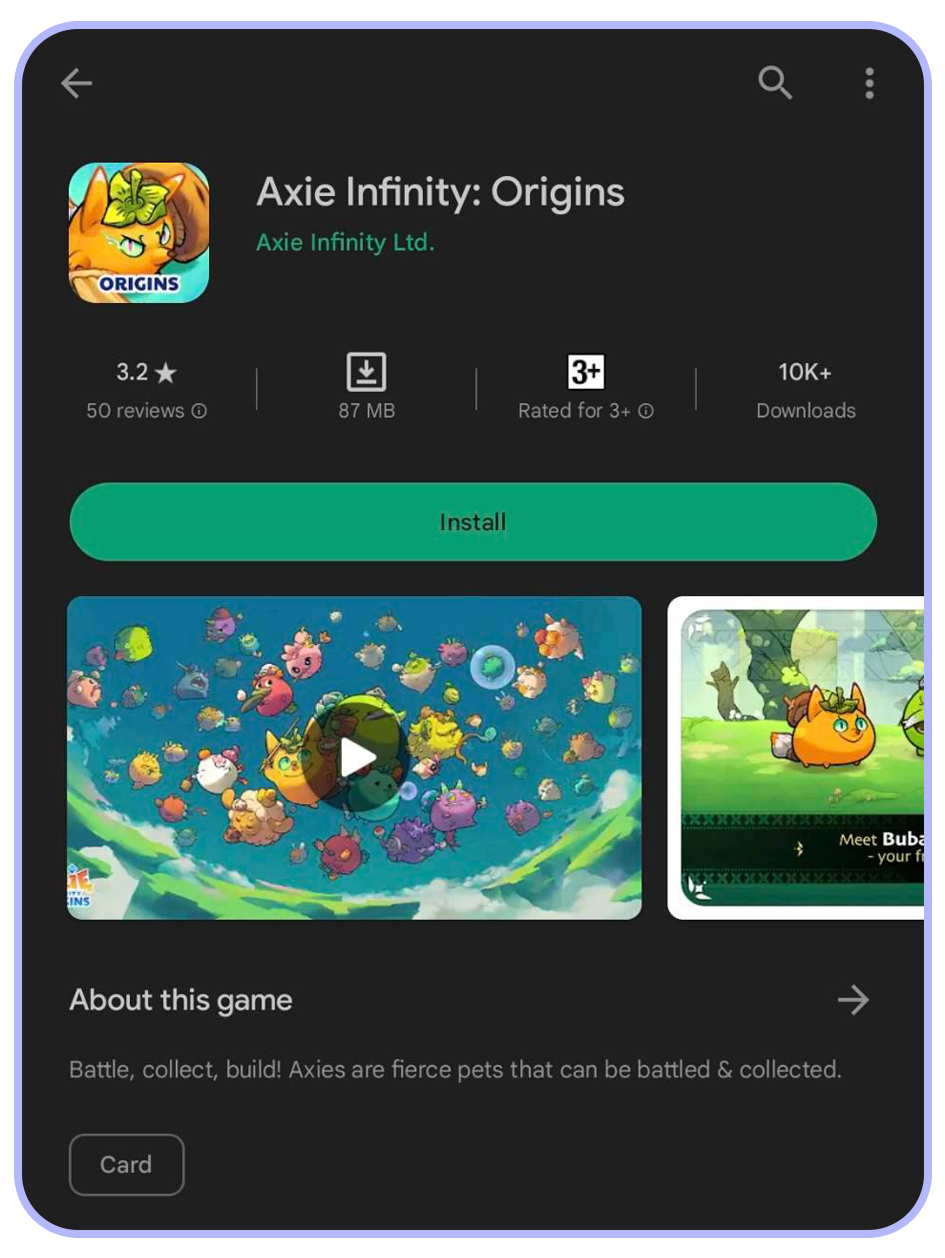 Axie Infinity: Origins is available for download directly from the Google Play Store and the iOS App Store in some countries. If you have downloaded Origins from the Play Store/App Store, in compliance with their current policies, you will not be able to see any earned SLP tokens [even if you don't see them, you are still earning SLP in this case]. We are working with the app platform to unlock this feature in future Play Store builds.
If you'd like to see and use your SLP, you'll need to uninstall the Play Store version of the app and then download and install the game using the APK installer instead. For iOS, you will need to open Origins in an Android or desktop device to see and use your SLP.