Land items are collectible NFTs that can also be used as in-game objects to decorate your Homeland in Lunacia!
Note that Land items are currently only used as cosmetics/decorations in the Alpha build, but more utility will be added in the future.
Acquiring Land Items
Land items can be purchased in the app.axie Marketplace. The marketplace can be accessed via the side bar on the left-hand side of the page. Hover over or click the shopping bag icon, and then select "Land Items".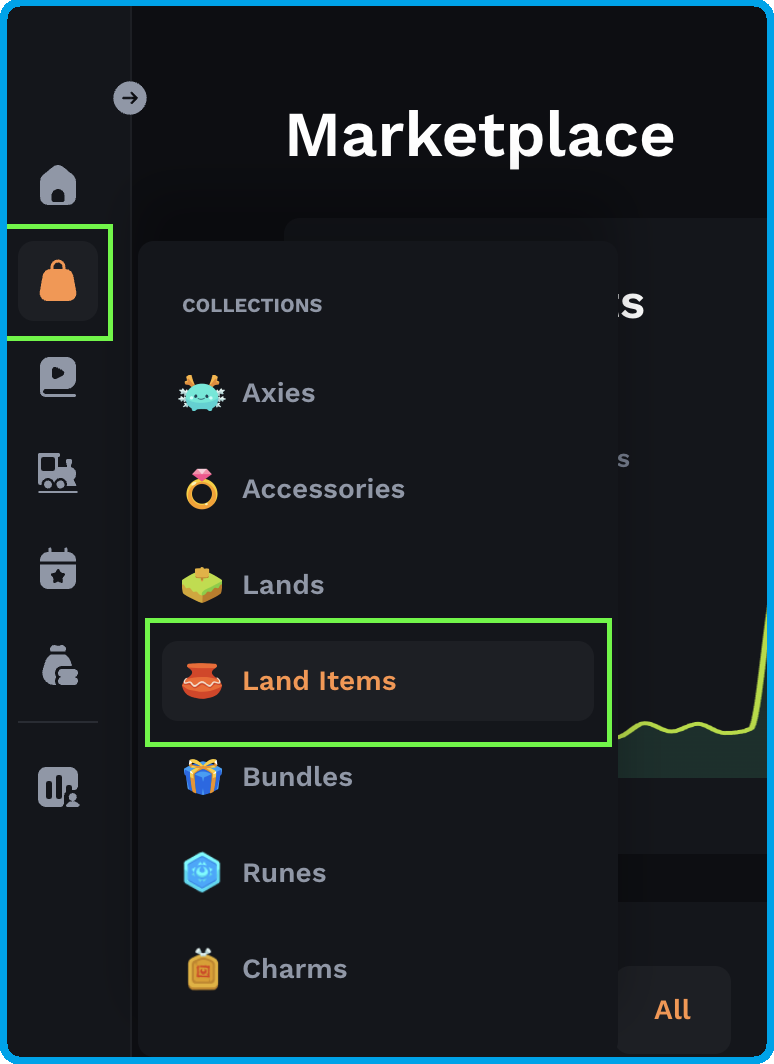 Locate the item you wish to purchase by scrolling through the pages or using the filter feature to find a specific item.

Click the item you wish to acquire and then click the "Buy Now" button. Select the token you wish to use for your purchase and then click "Buy Now". You will be asked to approve the purchase in your Ronin Wallet to complete your transaction. Once you have approved the purchase, the cost will be deducted and the land item will be deposited to your wallet.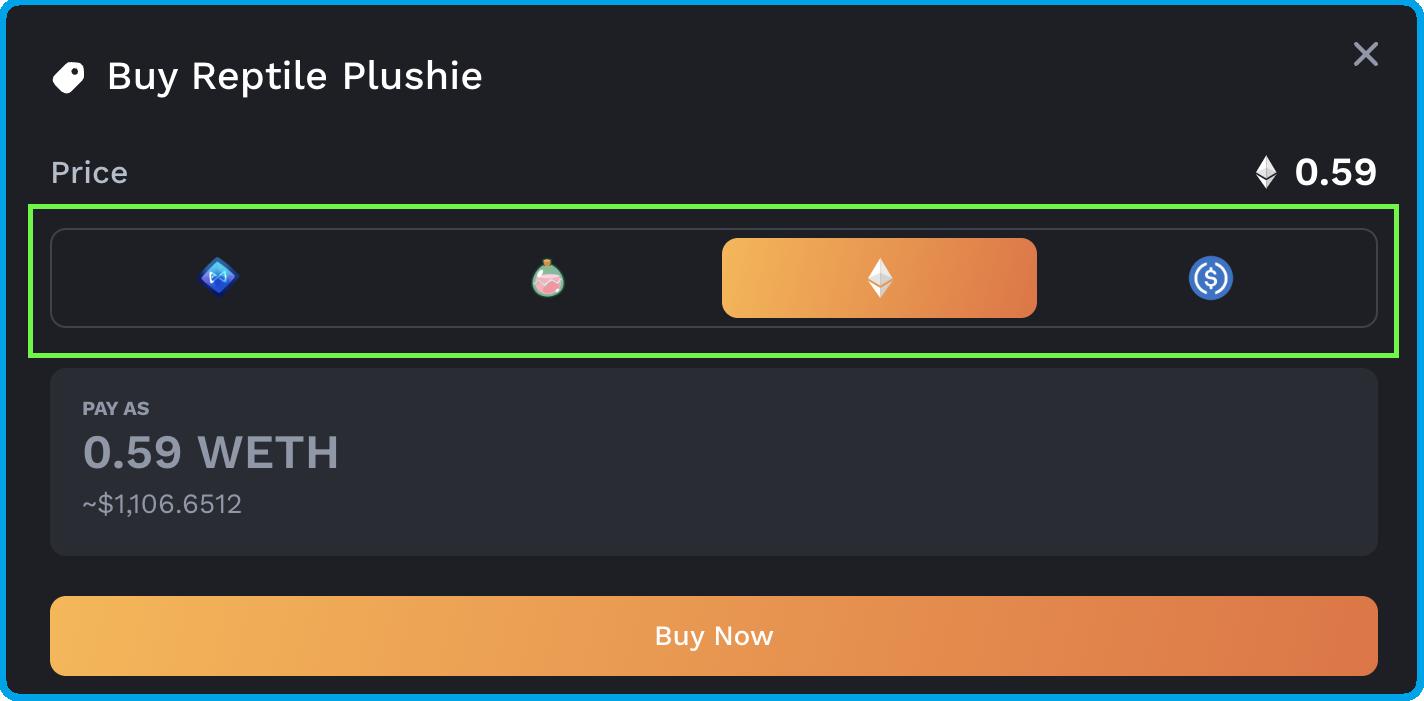 Placing Land Items
To decorate your land plot with your newly acquired land item, follow the steps below.
Step 1: Locate and click the build icon.


Step 2: To access the NFT window where you can view available land items, select the third tab and then click either the "Decoration Library" option or the chest icon located at the bottom left-hand side of your screen.


Step 3: In the NFT window, you will be able to select up to 10 land items for the land plot.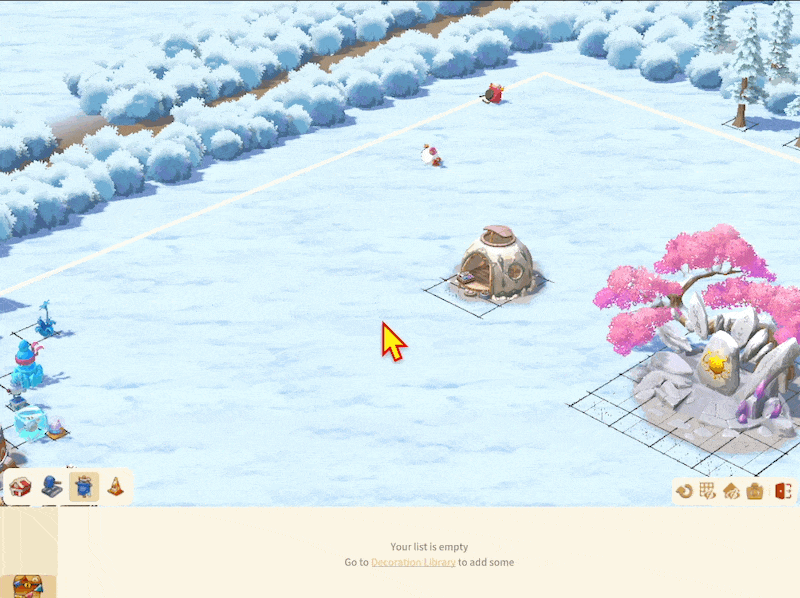 Step 4: After selecting your desired land item, you can view it in the previous menu and proceed to place it on your land plot to decorate your Homeland in Lunacia!