The completion of quests is crucial in advancing the land plots in Lunacia, particularly during the initial stages of your journey.
Quests are categorized into two types:
The Newcomers Quest (O) and
The Daily & Weekly Quest (K).
Newcomer Quest
The Newcomer Quest is a unique quest that is only given to players once. A particular number of quests will be provided to the player per level. To unlock a new level, the Altar of Atia must be upgraded to a higher level. Once a new level is unlocked, the player will receive a new set of quests with new rewards.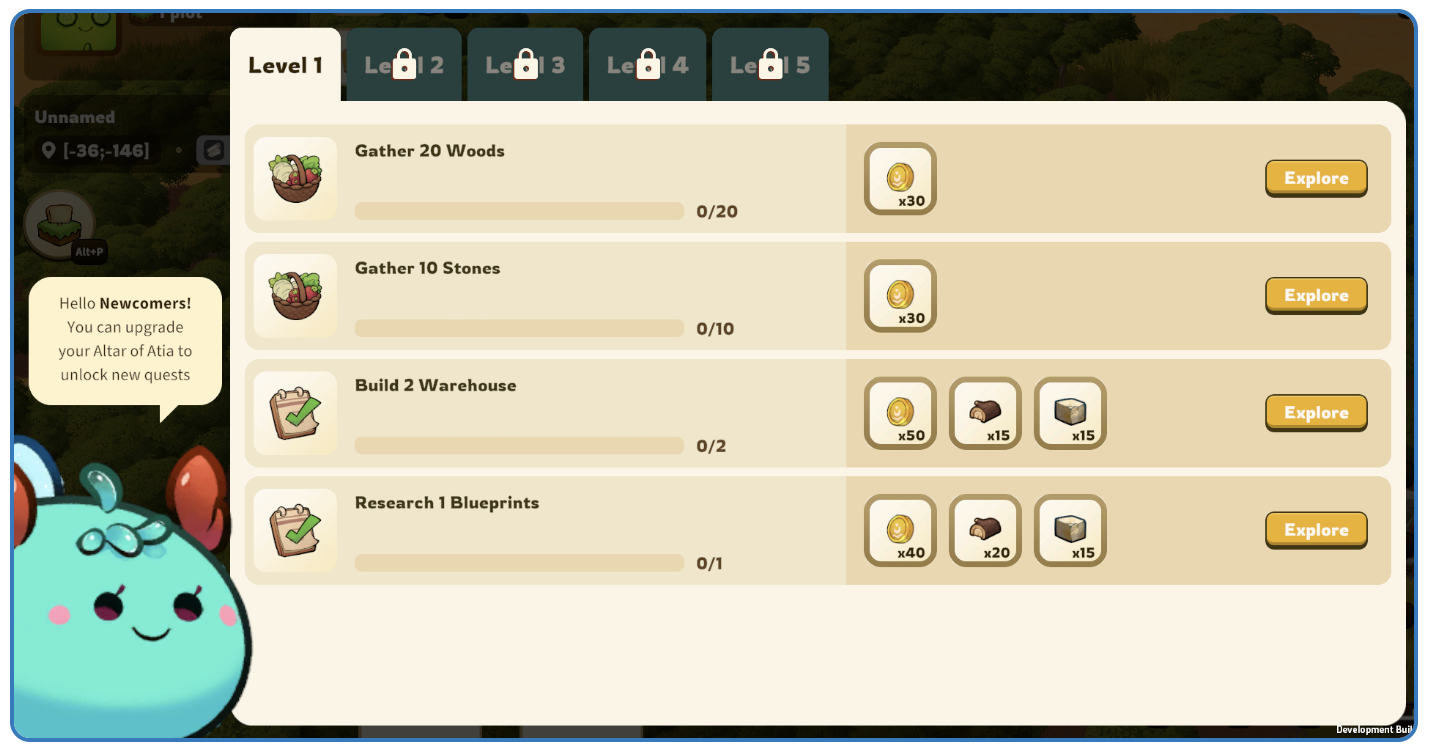 Daily & Weekly Quests
The Daily Quest and Weekly Quest are quests that can be completed repeatedly on a daily or weekly basis, and offer rewards that are crucial for the development of the land plot.
The Daily Quest is reset every day at 00:00 UTC on the server, and a countdown for the reset is available in the Daily Quest menu. It is important to claim the rewards before ending the day's play.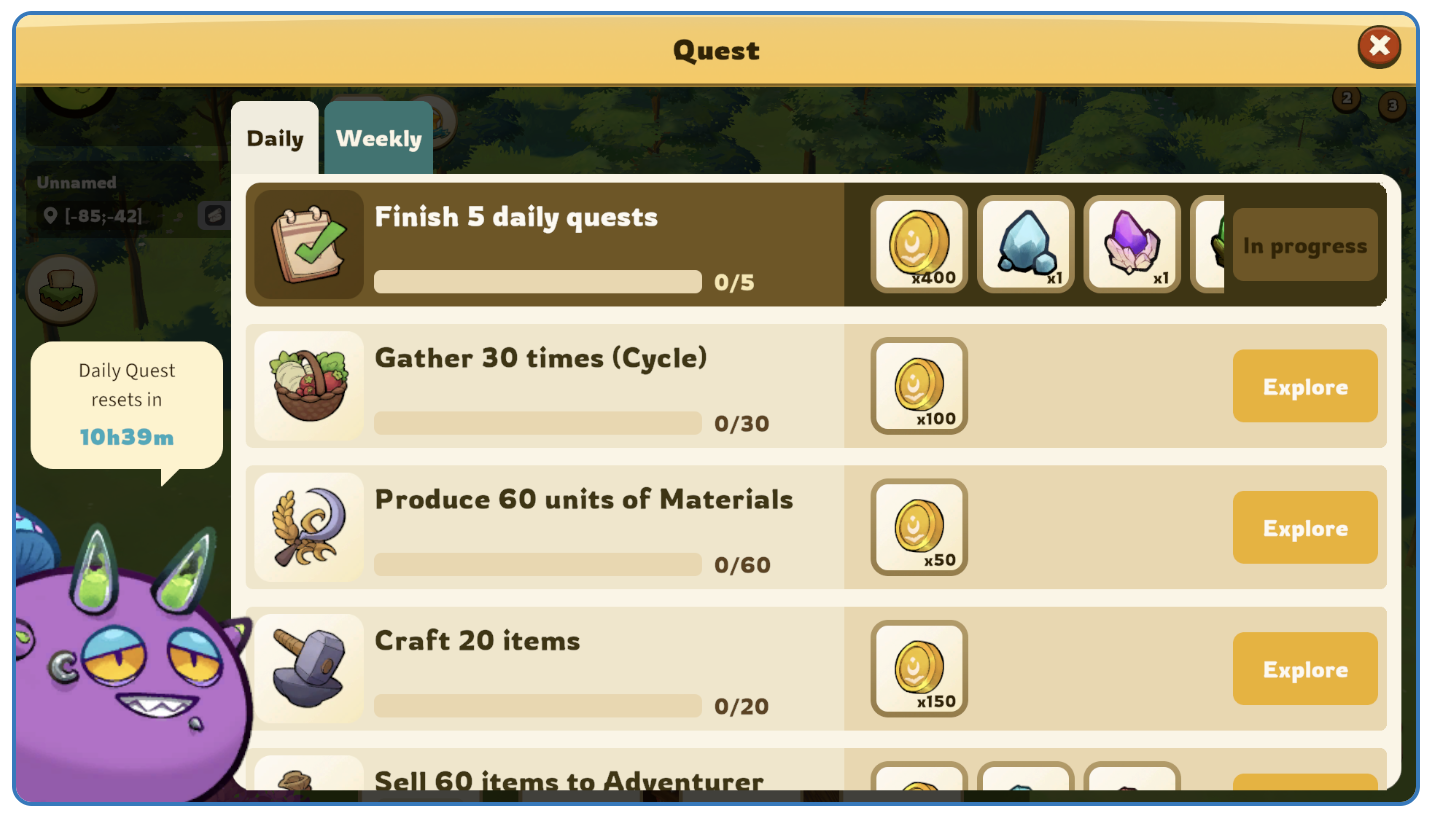 The Weekly Quest is refreshed only once per week. The countdown for the reset can be viewed in the Weekly Quest menu.