On this guide we will show you how to get started with Homeland!
Note that this guide assumes the interested users already own a Ronin wallet and an App.Axie account, if this is not the case please check this article to learn more about it!
Acquiring a Land Plot
In order to play, users will first need to own a Land plot, purchasable from the App.Axie marketplace, which can be easily found on the left side of the page by opening the side bar, clicking on marketplace and then select 'Lands' as seen on the images below: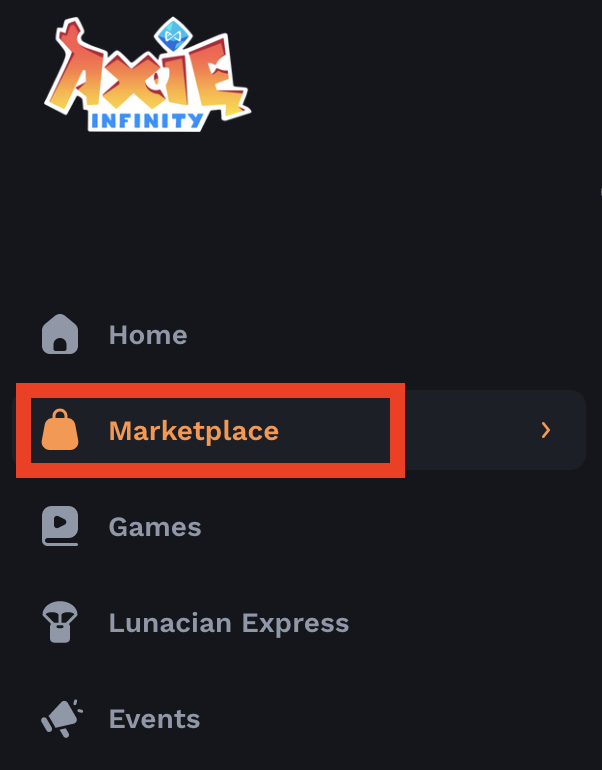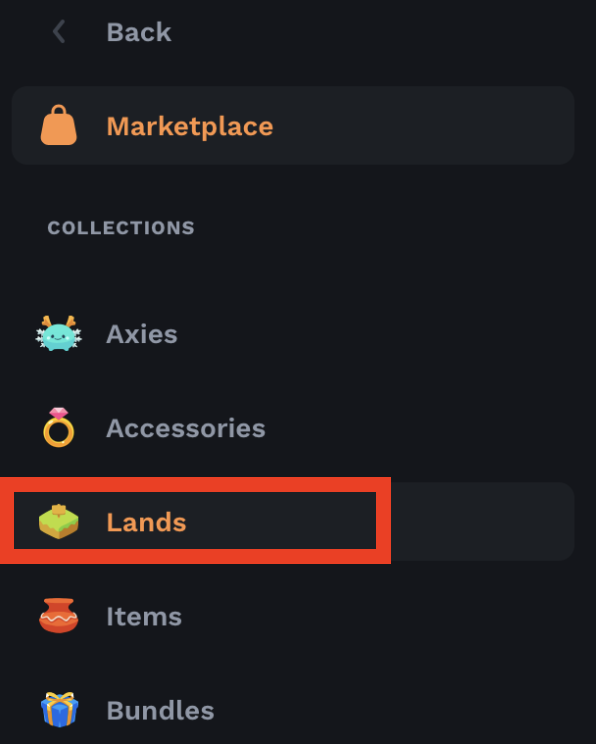 Users can then pick from whichever land type they plan to buy, you may learn more about the in-game differences between the land types on this article, the marketplace presents them as such: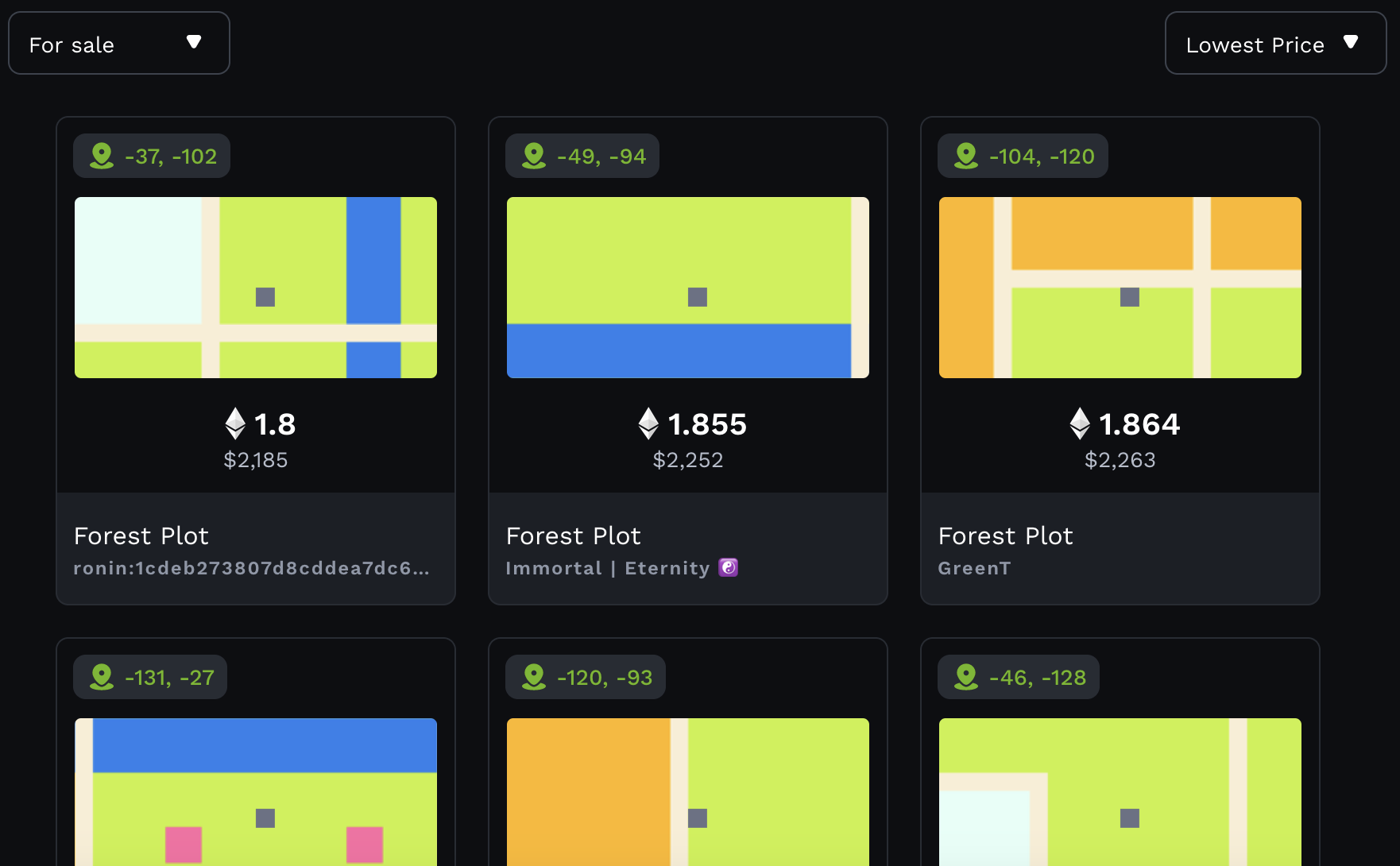 Clicking a land plot will take users to where they can view the exact map placement and their price, sale history and the option to purchase the land with selected tokens: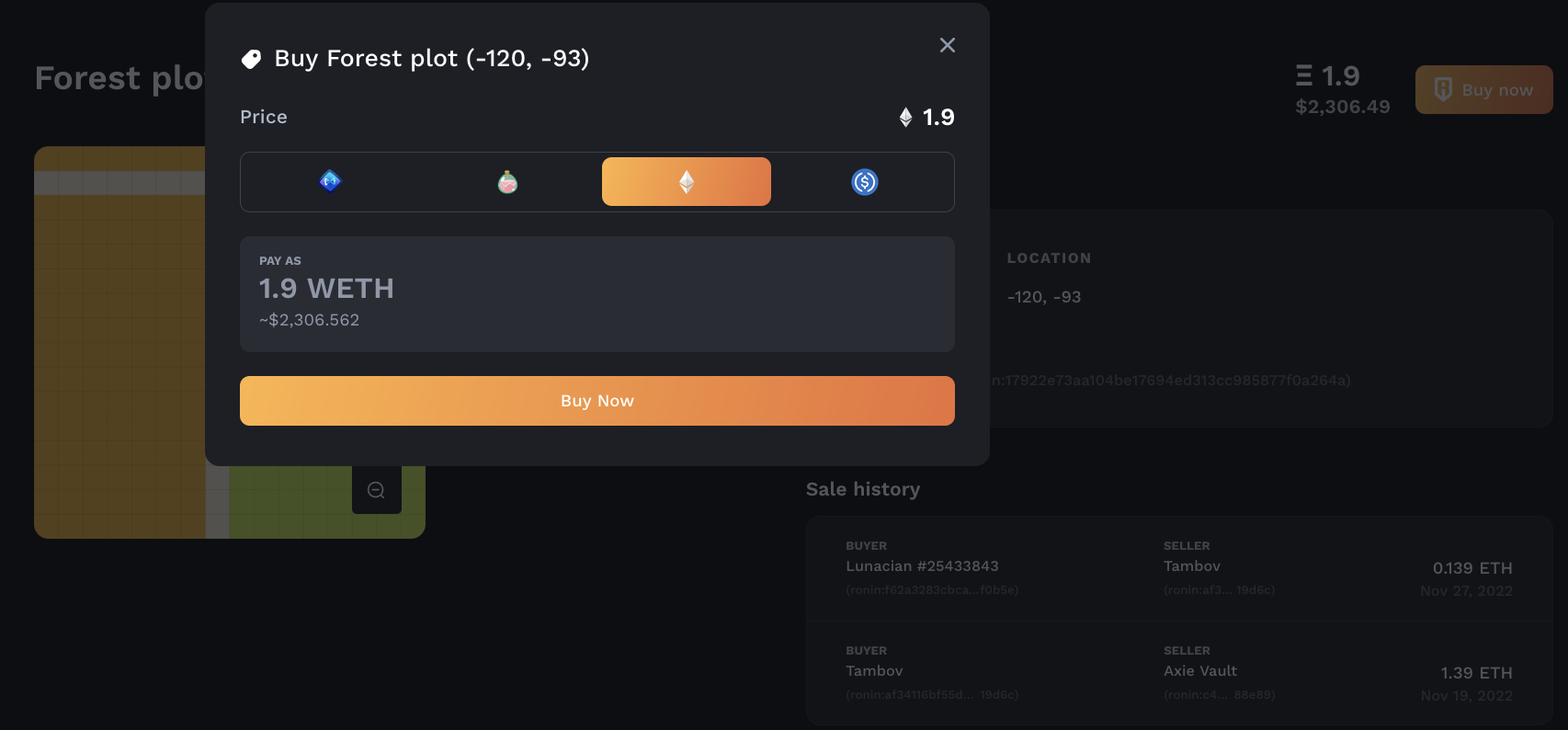 And there you have it! These are the steps on how to acquire a land plot.
Mavis Hub
Same as the other games, users will need to login using their App.Axie account on Mavis Hub in order to download and play the game, please download it here!
Once logged in to Mavis hub, users will be able to see the left side along with the other available games: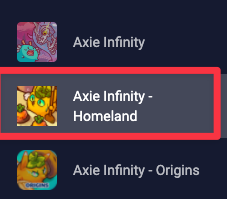 Users will have to do a first time installation and resource download for the game, then all is set to roam and build on the Homeland of Lunacia!