There are 5 different land plot types with varying property attributes.
Savannah
Forest
Arctic
Mystic
Genesis
Each land plot has a nature type, with its own set of advantages and disadvantages. These differences in attributes have a significant impact on various aspects of gameplay, including production, crafting, building and upgrading, as well as the probability and duration of resource spawn.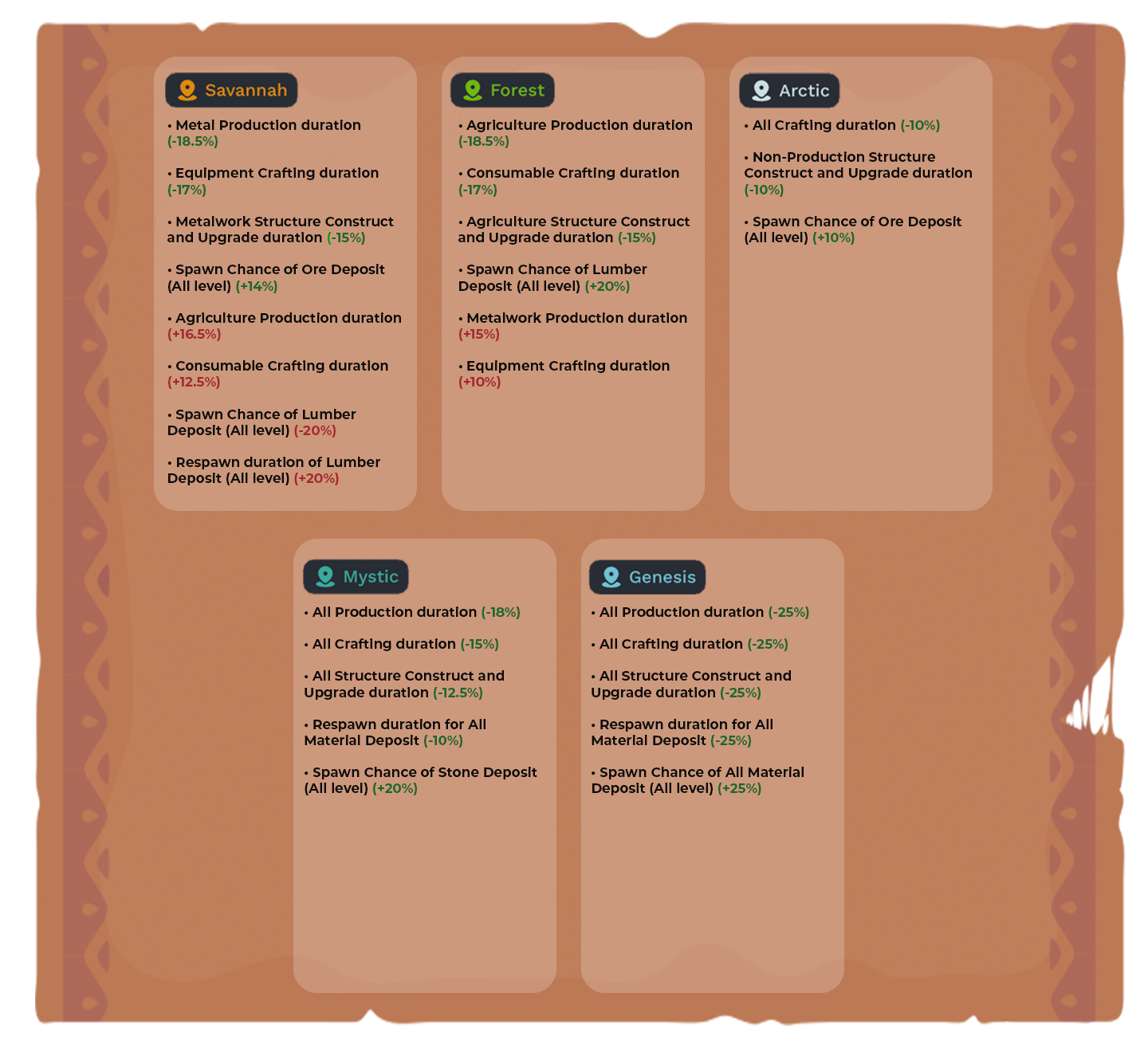 In addition to possessing distinct nature types, each land plot also offers a one-time opportunity to alter its land properties, which can either have a positive or negative effect based on your selection.
Note: Any changes made to the land properties will be permanent and cannot be reversed, even if the land is sold or transferred to another wallet. Furthermore, all land progression will be retained even if the land plot is traded to another player.

About Land Properties and Progression resets:
After Season 0, properties and progress will reset.
Every season after S0 in Alpha phase will have continuous progression.
When the Alpha phase ends, properties and progress will reset.
Progress will be continuous from this instance onwards.