Lands are divided into five (5) types:
Savannah
Forest
Arctic
Mystic
Genesis
Each Land has its own nature types with their own advantages and disadvantages which will affects production, crafting, building/upgrading and resource spawn chance/duration.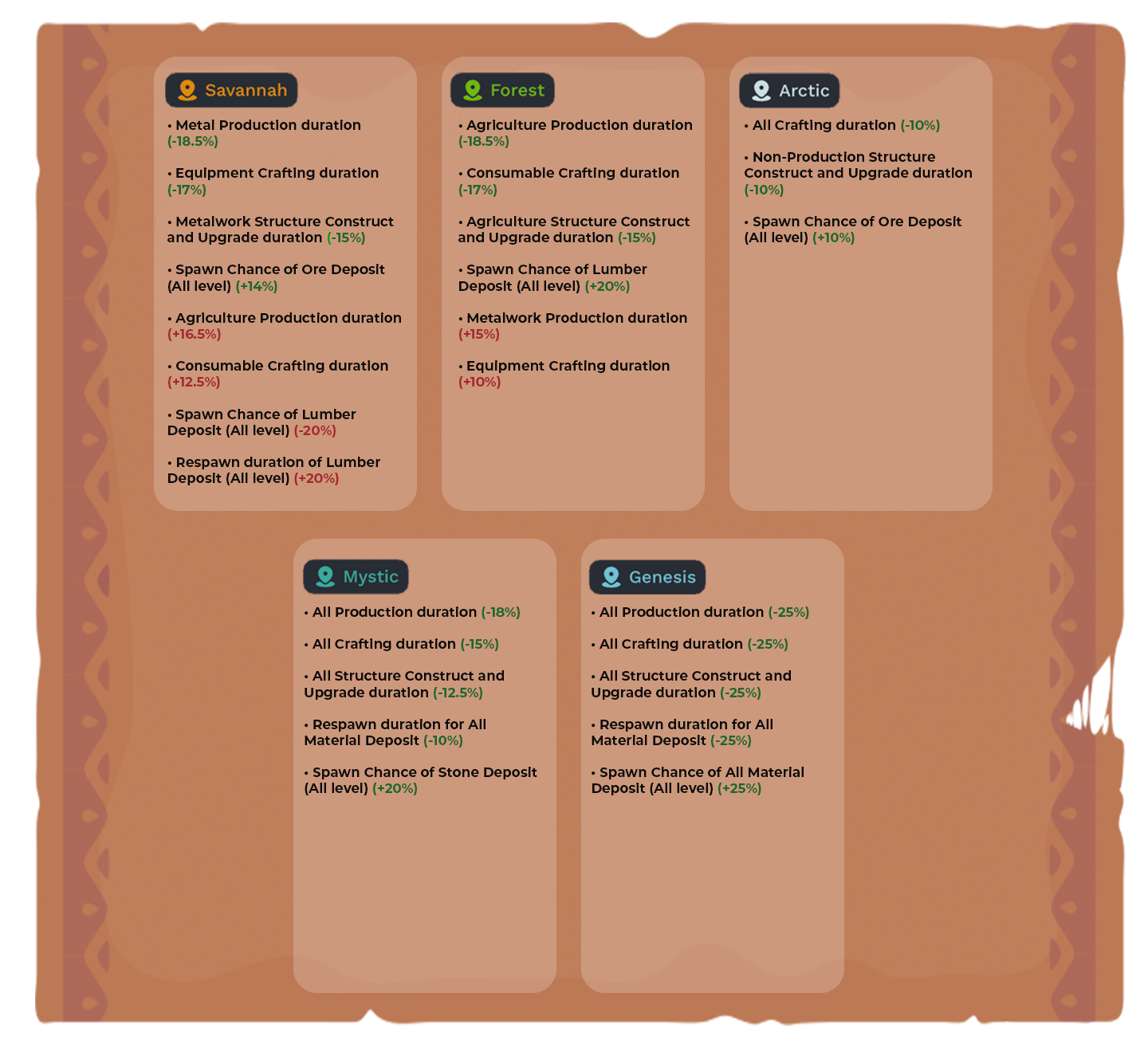 Aside from having its own nature types, every land plot will also have a one-time chance of changing its Land Properties which can provide a positive and negative effect depending on which you select.


Note: Applying Land Properties will be permanent and will not change back to normal even if the land was sold or transferred to another wallet. Land Progression will also be kept when it is traded.

About Land Properties and Progression resets:
After Season 0, properties and progress will reset.
Every Season after S0 in Alpha phase will have continuous progress.
When the Alpha phase ends, properties and progress will reset.
Progress will be continuous from this instance onwards.