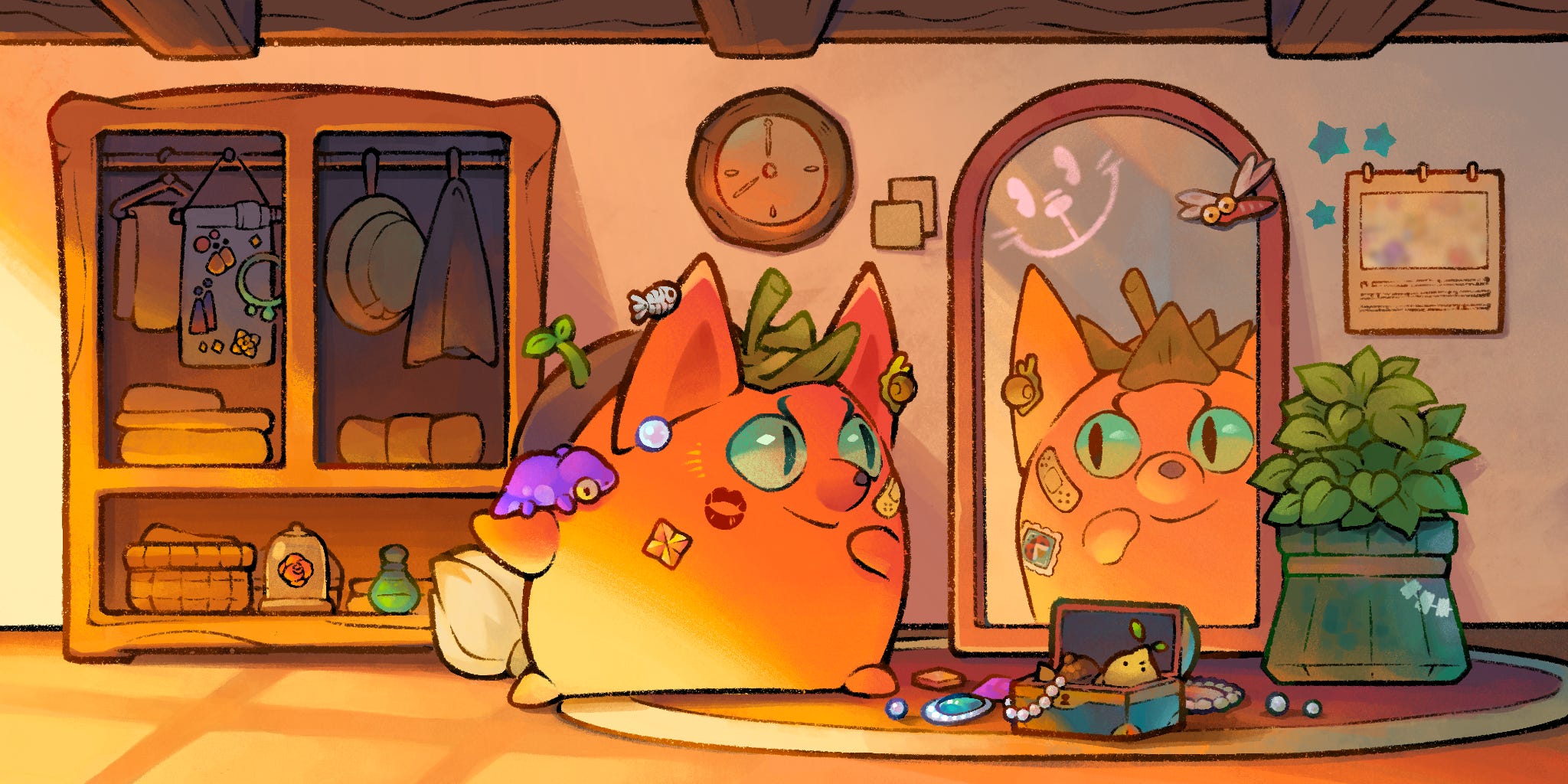 Ready. Set. Accessorize!
Accessories give your axies ~style~. Snag 'em all and make future generations of Lunacians jealous!
How to Obtain Accessories
Players are able to acquire a variety of accessories by actively participating in events.
If accessories can be obtained from an event/contest, this will be included in the event's description.
Accessories from past events can be purchased from other collectors on app.axie.
Equip Accessories
You can accessorize your axie by clicking "Manage Axie" from your marketplace inventory. Once on the axie's marketplace page, you can equip accessories by selecting the "Equip" tab.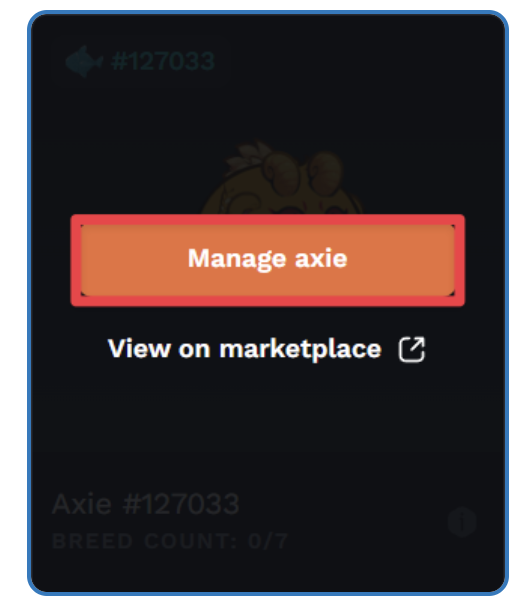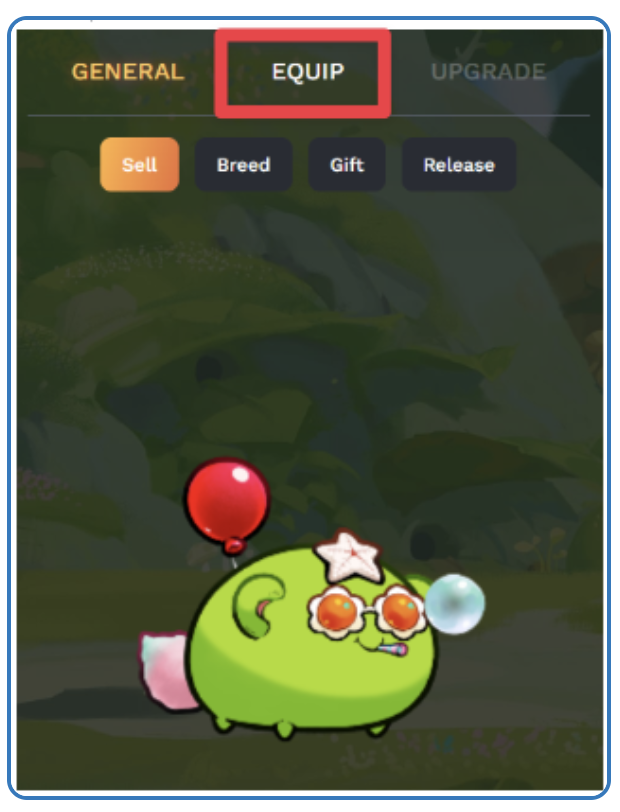 In your accessories inventory, you can see all the accessories you have collected.
Accessories can be equipped to different body parts such as the neck, cheek, and hip. Players can also collect accessories that float by their axies and ones that rest on the ground.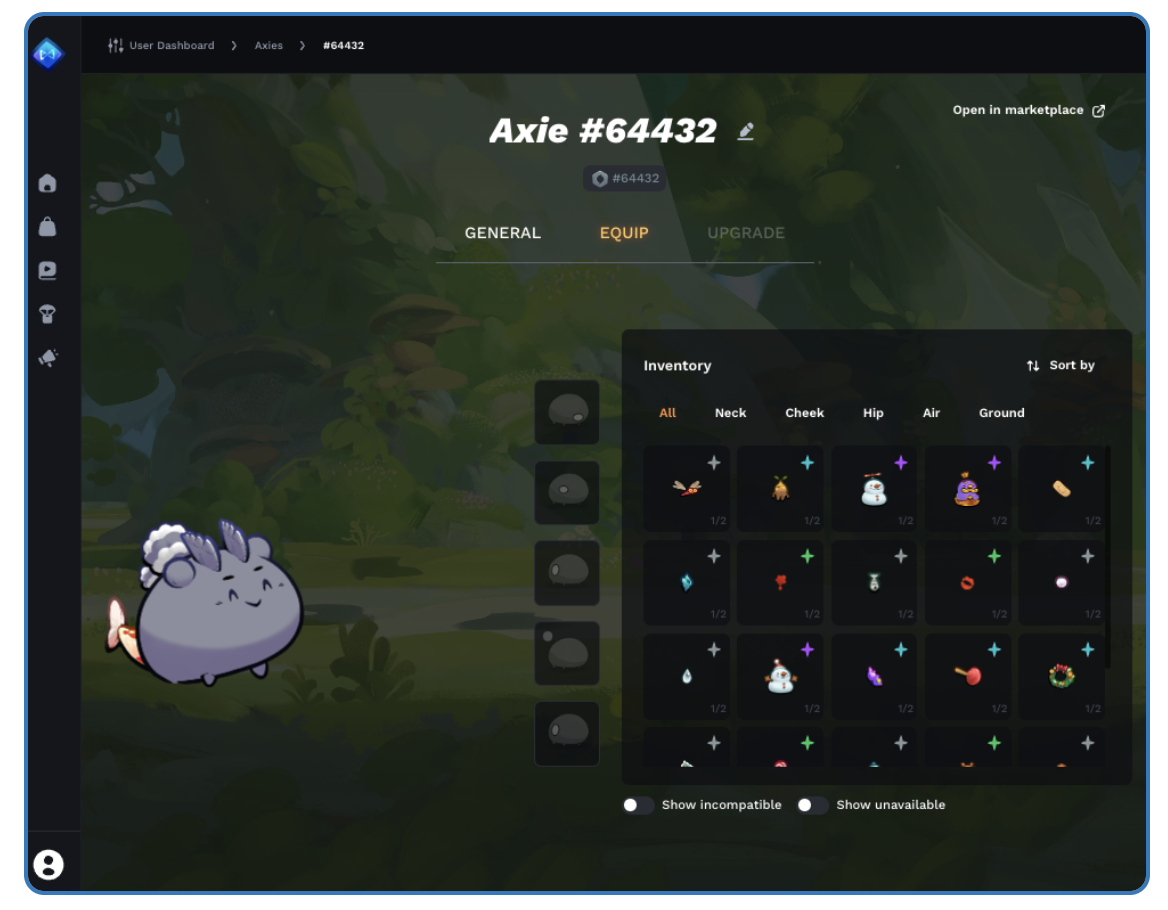 Selecting any accessory you own will trigger a pop-up window that will allow you to equip the accessory to your axie.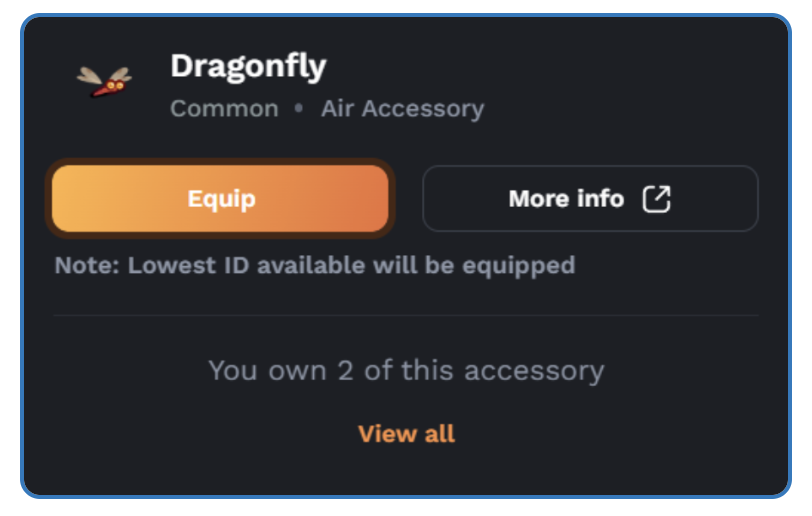 Body Type Rules
Some accessories are incompatible with certain axie body types.
Below is a list of these body types along with the accessory types they are incompatible with:
Body typeSpiky,Wetdog,Bigyak will not be able to equip hip accessories.
Body typeCurly will not be able to equip cheek accessories.
Body typeFrosty will not be able to equip neck and hip accessories.
**Please note that when purchasing axies in the marketplace, you will only be purchasing the axies and not the accessories.